Knowledge Partner
---

McKinsey's Risk practice helps management teams and boards in all industries achieve extraordinary risk-adjusted performance. We combine McKinsey's deep industry insights and strategic skills with our innovative and analytical approach to building risk management capabilities. Our goal is to ensure resilience and safe value creation for our clients. Our network includes about 100 partners and 250 consultants and senior experts advising on risk projects in the Americas, Asia, Europe, the Middle East and Africa. To support our risk advanced analytics efforts, we have an extensive team of over 65 specialized modelling experts with advanced mathematical degrees. We also work closely with senior expert advisers—external collaborators who bring to bear decades of industry, regulatory, and academic experience.
For more information, please visit: wwww.mckinsey.com
Sponsors
---

At S&P Global Market Intelligence, we know that not all information is important—some of it is vital. Accurate, deep and insightful. We integrate financial and industry data, research and news into tools that help track performance, generate alpha, identify investment ideas, understand competitive and industry dynamics, perform valuation and assess credit risk. Investment professionals, government agencies, corporations and universities globally can gain the intelligence essential to making business and financial decisions with conviction. S&P Global Market Intelligence is a division of S&P Global (NYSE: SPGI), which provides essential intelligence for individuals, companies and governments to make decisions with confidence.
To learn more, please visit: www.spglobal.com/marketintelligence.

Genpact (NYSE: G) is a global professional services firm that makes business transformation real. We drive digital-led innovation and digitally-enabled intelligent operations for our clients, guided by our experience running thousands of processes for hundreds of Global Fortune 500 companies. We think with design, dream in digital, and solve problems with data and analytics. We obsess over operations and focus on the details – all 78,000+ of us. From New York to New Delhi and more than 20 countries in between, Genpact has the end-to-end expertise to connect every dot, reimagine every process, and reinvent companies' ways of working. We know that rethinking each step from start to finish will create better business outcomes. Whatever it is, we'll be there with you – putting data and digital to work to create bold, lasting results – because transformation happens here, at Genpact.com.
For more information, please visit: www.genpact.com

We are an employee-owned management consultancy, focused on Financial Services industry and committed to delivering excellence in everything we do. It's a unique position to be in and one that inspires us all to work to the highest standards because OUR business depends on it. Without external shareholders to influence us, our path, priorities and decisions are ours to make together. That independence of thought enables us to do the right things, in the right way, for the right reasons for our clients and ourselves.
It means we can invest in constantly expanding our knowledge and understanding, exploring new ideas and concepts for our clients' benefit and our own curiosity and, in doing so, be recognised as thought leaders in our market. It means clients know that they can expect the best from us because we are motivated and passionate about the projects we take on and the positive differences we are making in our industry. It means that we can focus our collective expertise on solving our clients' biggest issues in a way that no other management consultancy in the financial services sector can.
For more information, please visit: www.bcsconsulting.com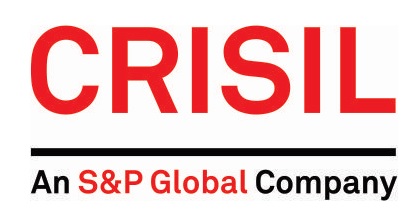 CRISIL is a leading agile and innovative, global analytics company driven by its mission of making markets function better. It is the world's largest provider of equity and fixed-income research to banks, and the foremost provider of end-to-end risk management, analytics and process reengineering services to trading, risk and finance management functions at leading global financial institutions. CRISIL operates from eight research centres across Argentina, China, India and Poland, working with clients across time zones and languages. We support 17 of the top 20 global investment banks, 19 of 35 bank holding companies (BHCs), 4 of the top 10 asset managers, 4 of the top 15 global insurers, 2 of the top 10 global consultants, and 24 credit risk teams of global banks. Our rapidly evolving data analytics and automation-based solutions provide clients a distinct competitive edge and enable them in making key strategic and tactical business decisions to drive business objectives such as cost reduction, alpha generation, and increased revenue and assets under management growth. Our specialists in derivatives, quantitative, risk, and actuarial practices enable clients to apply incisive analytics to internal models, transition to more robust risk and trading platforms, measure risk in a more real-time manner, and comply with regulatory requirements, including model validation, stress testing, and Solvency II.
For more information, please visit: www.crisil.com
---
Research Partner

Chartis Research is the leading provider of research and analysis on the global market for risk technology. It is part of Incisive Media, which owns market-leading brands such as Risk and Waters Technology. Chartis' goal is to support enterprises as they drive business performance through improved risk management, corporate governance and compliance and to help clients make informed technology and business decisions by providing in-depth analysis and actionable advice on virtually all aspects of risk technology.
For more information, please visit: www.chartis-research.com
---
Meeting sponsorship packages are designed to maximize marketing benefits of our sponsors. We can offer packages that are tailored to meet your organisation's needs and enhance visibility of your brand, your thought leadership, product value proposition. Support of European Risk Management Leadership Meeting is an effective way to reach key decision-makers and top executives. To receive information about sponsorship opportunities, please fill in and submit a request form.