Gold Sponsors

Parker Fitzgerald is a global leader in risk management solutions for the banking and capital markets industry. Established in direct response to the Global Financial Crisis, our purpose is to improve the resilience and risk-adjusted performance of our clients by challenging established thinking and delivering world class solutions that address tomorrow's challenges today. We are a practitioner led organisation comprising of former industry leaders, recognised technical experts and senior change practitioners who advise the worlds largest and most complex financial institutions on their most critical issues that ultimately determine enterprise and shareholder value. We are a trusted adviser to international regulators, governments and key industry bodies in all areas of risk management, capital and liquidity management, market conduct and the impacts of financial technology (FinTech) within the sector. For more information, please visit www.parker-fitzgerald.com.
---
Research Partner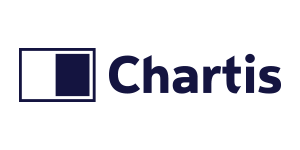 Chartis Research is the leading provider of research and analysis on the global market for risk technology. It is part of Incisive Media, which owns market-leading brands such as Risk and Waters Technology. Chartis' goal is to support enterprises as they drive business performance through improved risk management, corporate governance and compliance and to help clients make informed technology and business decisions by providing in-depth analysis and actionable advice on virtually all aspects of risk technology.
For more information, please visit: www.chartis-research.com
---
Meeting sponsorship packages are designed to maximize marketing benefits of our sponsors. We can offer packages that are tailored to meet your organisation's needs and enhance visibility of your brand, your thought leadership, product value proposition. Support of UK Risk Management Leadership Meeting is an effective way to reach key decision makers and top executives. To receive information about sponsorship opportunities, please fill in and submit a request form.