Knowledge Leader

McKinsey & Company is a global management consulting firm. We help leaders make distinctive, lasting, and substantial improvements in performance. We serve a client base of over 2,000 leading institutions, ranging from some of the largest institutions in the world to some of the smallest innovative start-up companies. The key to our client service is our seamless integration of deep industry and functional expertise with tools and capabilities to support execution and make change happen—on a global scale. Our tools and capabilities continue to evolve to meet our clients' changing needs, and include leading-edge analytics, software tools, project implementation, capability building and world-class design and digital transformation expertise. McKinsey's risk practice helps clients in all industries achieve extraordinary risk-adjusted performance. Our 100 partners and 250 consultants and senior experts dedicated to risk, supported by a team of more than 50 advanced-analytics modeling experts, draw on deep risk experience, including more than 4,000 risk related projects in the past decade.
For more information, please visit: wwww.mckinsey.com
---

At S&P Global Market Intelligence, we know that not all information is important—some of it is vital. Accurate, deep and insightful. We integrate financial and industry data, research and news into tools that help track performance, generate alpha, identify investment ideas, understand competitive and industry dynamics, perform valuation and assess credit risk. Investment professionals, government agencies, corporations and universities globally can gain the intelligence essential to making business and financial decisions with conviction.
S&P Global Market Intelligence is a division of S&P Global (NYSE: SPGI), which provides essential intelligence for individuals, companies and governments to make decisions with confidence. For more information, visit www.spglobal.com/marketintelligence.
---

For more than 40 years, MSCI's research-based indexes and analytics have helped the world's leading investors build and manage better portfolios.  Clients rely on our offerings for deeper insights into the drivers of performance and risk in their portfolios, broad asset class coverage and innovative research.
Our line of products and services includes indexes, analytical models, data, real estate benchmarks and ESG research.
MSCI serves 97 of the top 100 largest money managers, according to the most recent P&I ranking.
For more information, visit us at www.msci.com.
---
Research Partner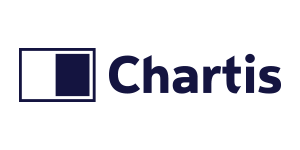 Chartis Research is the leading provider of research and analysis on the global market for risk technology. It is part of Incisive Media, which owns market-leading brands such as Risk and Waters Technology. Chartis' goal is to support enterprises as they drive business performance through improved risk management, corporate governance and compliance and to help clients make informed technology and business decisions by providing in-depth analysis and actionable advice on virtually all aspects of risk technology.
For more information, please visit: www.chartis-research.com
---
Meeting sponsorship packages are designed to maximize marketing benefits of our sponsors. We can offer packages that are tailored to meet your organisation's needs and enhance visibility of your brand, your thought leadership, product value proposition. Support of European Risk Management Leadership Meeting is an effective way to reach key decision-makers and top executives. To receive information about sponsorship opportunities, please fill in and submit a request form.