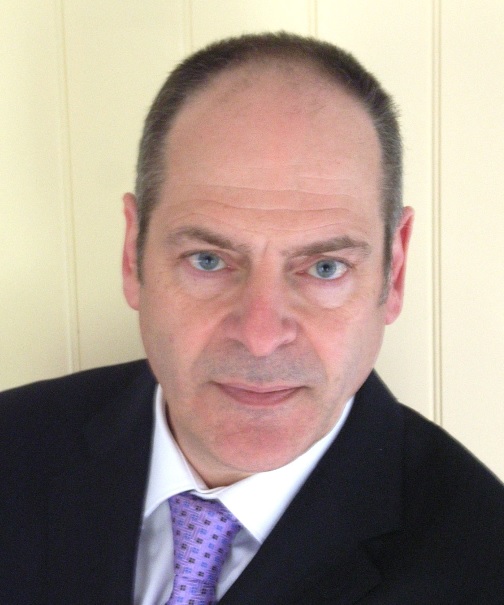 MEETING HOST: Michael Imeson, Senior Content Editor, Financial Times Live, and Contributing Editor, The Banker
Michael Imeson is a Senior Content Editor at Financial Times Live, the FT's conference division, where he organises and chairs conferences on various issues, and a Contributing Editor of The Banker magazine, which is part of the FT. He also owns Financial & Business Publications, an editorial services agency providing services to a range of organisations. Before setting up the agency he was a news reporter for The Times and Sunday Times in London. He is a Chartered Member of the Chartered Institute for Securities and Investment (Chartered MCSI); a Member of the Institute of Internal Communication (MIIC); an Associate of the Institute of Directors; an Alumni Mentor for the London School of Economics. He has written and edited several books including Dangers in E-Banking, The Future of the Building Society Movement, and Finance for Growth.
He studied at the London School of Economics for an MPhil in Government and at the University of Bradford for a BSc in History and Literature.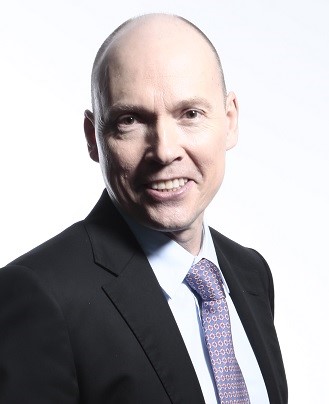 MEETING CHAIR: Dr Evgueni Ivantsov, Chairman, European Risk Management Council
Dr Evgueni Ivantsov is Chairman of the European Risk Management Council and author of Heads or Tails: Financial Disaster, Risk Management and Survival Strategy in the World of Extreme Risk. He is a member of the Advisory Group on Global Risks of the World Economic Forum.
Evgueni has a more than 20-year career in the banking sector working in global and large banks. His most recent role in banking was Head of Portfolio Management & Strategy at Lloyds Banking Group. Prior to this role, he worked at HSBC as a Head of Global Analytics and a Head of Portfolio Risk. Evgueni also worked in senior risk management roles at ING Group and Banque Bruxelles Lambert. In his risk management career, he was responsible for areas like stress testing, risk appetite, capital management, portfolio risk optimisation and risk modelling and analytics.
Dr Ivantsov is also a visiting Professor of Cass Business School (City University, London) and before was a visiting Professor of International Economics at the Boston University and a visiting Professor of Money, Banking and Credit at the United Business Institutes in Brussels.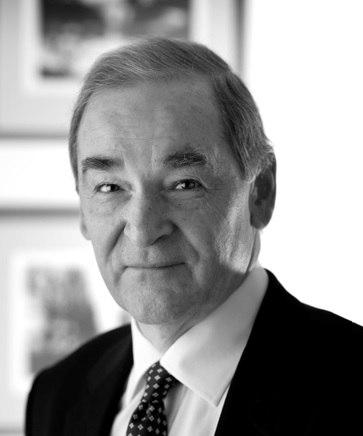 Sir Jeremy Greenstock GCMG, the Chairman of Gatehouse Advisory and former Permanent UK Representative to the United Nations
Sir Jeremy Greenstock's principal career was with the British Diplomatic Service, ending his career as UK Permanent Representative at the United Nations in New York (1998-2003) and then, after a suspension of his retirement, as the UK Special Envoy for Iraq (September 2003-March 2004).
Corporate experience with BP and De La Rue; deep geopolitical and analytical expertise from his 2004-2010 leadership of Ditchley, the international think-tank; former-Chairman of The United Nations Association-UK (2002016).
Currently, Chairman of Gatehouse Advisory Partners and Lambert Energy Advisory; Special Adviser to the NGO Forward Thinking; Trustee to the International Rescue Committee (IRC); and Board member at Chatham House.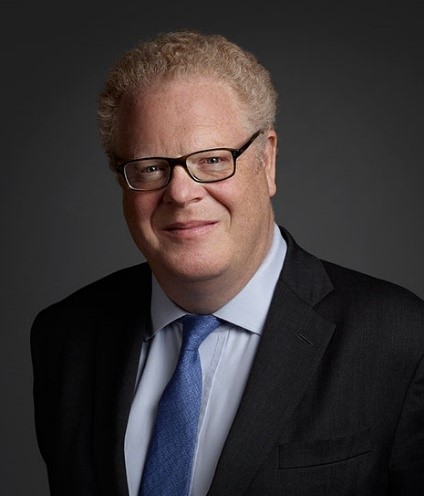 Michael Cole-Fontayn, Independent Chairman of Association of Financial Markets in Europe and former Chairman of EMEA, BNY Mellon
Michael Cole-Fontayn is the Independent Chairman of Association of Financial Markets in Europe (AFME). Until December 2017, he was the Chairman of EMEA of BNY Mellon and a Member of the Corporate Executive and Operating Committees.
As Chairman of EMEA, Michael was responsible for governance culture and leads regional strategy development, execution and the delivery of enterprise initiatives in the region. BNY Mellon is an investments company focused on investment management and investment services. BNY Mellon employs more than 9,500 people in EMEA.
Michael has been with the Bank since 1984 starting as a Credit and Risk analyst. Michael worked on and took responsibility for a variety of special industry banking groups between 1986 and 1992. Michael joined the Depositary Receipts Division in 1992 Michael has previously served as CEO of Depositary Receipts and ran The Bank of New York Mellon's Issuer Services Group in Hong Kong for seven years from 1993 – 2000.
He is a member of the Advisory Boards of TheCityUK and an Advisory Board Member of British American Business and OMFIF. He attends the All Party Parliamentary Corporate Governance Group. He is a Director of The Financial Markets Standards Board (FMSB).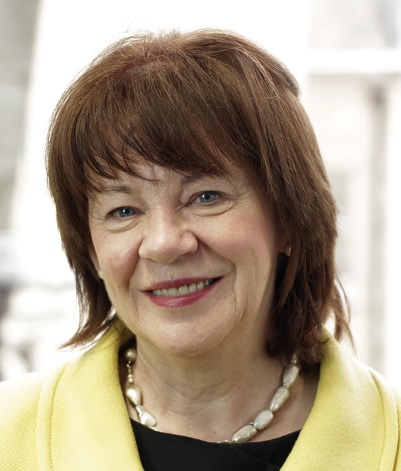 Dame Colette Bowe DBE, Chairman, Banking Standards Board
Dame Colette Bowe has worked in the City, in regulation and in Whitehall.
She has been chairman of Electra Private Equity plc and of Ofcom. She has also served on the boards of Morgan Stanley International, Axa Investment Managers, Goldfish Bank, the Yorkshire Building Society, London and Continental Railways, Thames Water Utilities and the Department for Transport.  She was the founding chairman of the telecoms Ombudsman Service and of the Ofcom Consumer Panel, and chaired the Council of Queen Mary, University of London.
She is currently the chairman of the Associated Board of the Royal Schools of Music, and serves on the boards of the UK Statistics Authority and the Nuffield Foundation.  She is a Visiting Fellow of Nuffield College, Oxford and a trustee of the IFRS Foundation.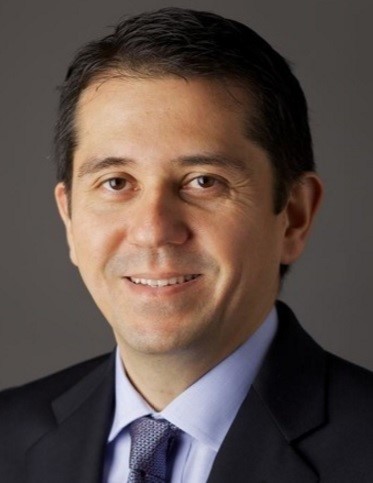 Dr Lee Howell, Member of the Managing Board, World Economic Forum
Dr William (Lee) Howell has been a Member of the Managing Board at the World Economic Forum in Geneva, Switzerland since 2011. As Head of Global Programming, Lee is responsible for the design and development of the Forum's flagship Annual Meeting in Davos, Switzerland; Annual Meeting of New Champions in China ("Summer Davos"); and Annual Meeting of the Global Future Councils in the United Arab Emirates. He also oversees the Forum's collaboration with science and security organizations.  He was Editor-in-chief of the Global Risks Report (2012 & 2013 editions) and served previously as Senior Director for Asia (2004-2009) and was responsible for business and government engagement in ASEAN, China, India, Japan, Korea and Pakistan. Lee returned to the Forum in 2004 after serving as Senior Advisor to the Assistant Administrator of the United States Agency for International Development (USAID). Dr Howell is also affiliated with the International Centre for Corporate Governance at the University of St. Gallen (Switzerland) where he completed doctoral dissertation on the topic of uncontrollable risks and the role of the board of directors.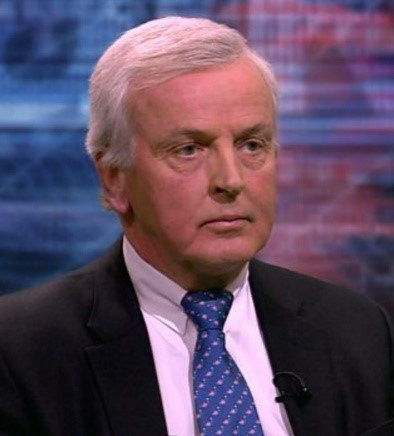 Sir John Holmes GCVO, KBE, the Chair of the UK Electoral Commission, former UN Under-Secretary-General and Overseas Adviser to two UK Prime Ministers
Sir John Holmes is the Chair of the UK Electoral Commission, and the Chair of the Board of the International Rescue Committee in the UK. He was previously Director of the Ditchley Foundation from 2010-2016, and UN Under Secretary-General for Humanitarian Affairs from 2007-2010. Before that he had a long diplomatic career in the British Foreign and Commonwealth Office.
He was overseas adviser to Prime Minister John Major from 1996-7, and to Prime Minister Tony Blair from 1997-9. He was subsequently British Ambassador to Portugal from 1999-2001, and to France from 2001-2007.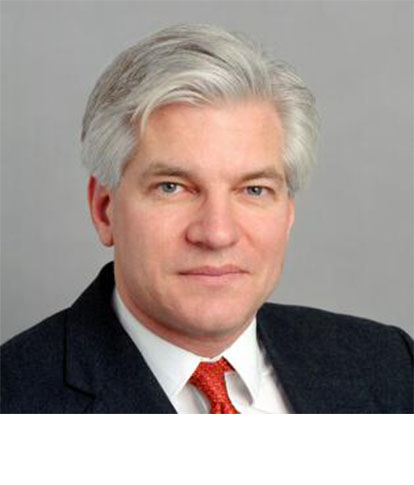 Colin Church, Chief Risk Officer EMEA, Citigroup
Colin Church, EMEA Chief Risk Officer, has overall responsibilities for market, credit, franchise and operational risk in the EMEA region. He is a member of the EMEA Operating Committee and Citi's Risk Management Executive Committee. Prior to his current role, Colin was head of EMEA Market Risk, with Global Market Risk responsibility for Global FX, Treasury, and Citibank Japan. Colin joined Salomon Brothers in New York in 1980, relocated to London in 1984, and in 1993 he was appointed European Treasurer. He was promoted to Managing Director in 1994, joining the Citigroup Independent risk management group in 1999. Colin has also served as a Board member of Euroclear and as Company Director of Salomon Brothers International Ltd.
Kevin O'Rourke, Managing Director & Chief Risk Officer, Head of Risk Management Department Europe, Mizuho Bank
Kevin O'Rourke is Managing Director and Chief Risk Officer of Mizuho Bank (Europe) and a Board member of Mizuho Bank Nederland. He is based in London and his responsibilities cover all aspects of risk oversight including market, credit, liquidity and operational risks. Although focussing on the EMEA region, he has a truly global view on risk management and risk regulation given that he works for a global systemically important financial institution (G-SIFI). Mr. O'Rourke has worked in the industry for over 25 years and has gained experience through a variety of roles, but his primary focus and discipline for the past 20 years has been in the area of risk management.
He is a member of the PRMIA London Advisory Committee and a regular contributor and Advisory Board Member of the European Risk Management Council.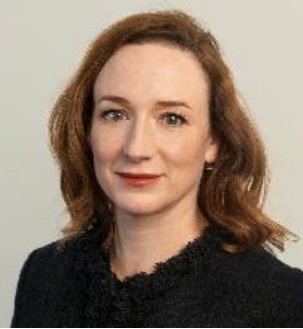 Marian Martin, Chief Risk Officer, Virgin Money
Marian Martin has been Virgin Money's Chief Risk Officer since 2007. Virgin Money is a UK retail bank which is focused primarily on providing residential mortgages, savings and credit cards. The Virgin Money group also offers a range of investment and insurance products and a market leading basic bank account.
Marian is a chartered accountant and qualified with Ernst and Young. She is an Executive Director of the Virgin Money Bank; Chair of the Risk Management Committee and a member of Virgin Money's Executive Team. She previously held roles in a range of financial services firms including Britannia Building Society, Britannic Group, RBS and Tesco Personal Finance.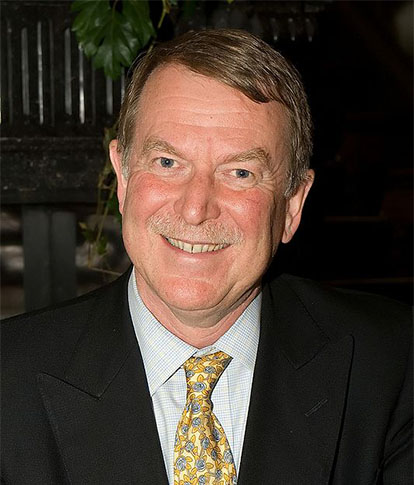 Sir Stewart Eldon, KCMG, OBE, former UK Permanent Representative to NATO and UK Deputy Permanent Representative to the UN
Sir Stewart Eldon KCMG OBE was UK Deputy Permanent Representative to the United Nations (1998–2002), UK Ambassador to Ireland (2003-06) and UK Permanent Representative to NATO (2006-2010). He advises the NGO Transparency International on counter-corruption in the defence and security sectors and collaborated in the preparation of major reports on corruption and fragile states. He is Senior Civil Adviser to the Higher Command & Staff College at the UK Defence Academy for officers judged capable of reaching the most senior ranks of the British Armed Forces. He is a member of the Advisory Board of the Strategy and Security Institute at Exeter University.
In addition to providing training in negotiation, communication and diplomatic skills to personnel in International Organisations and various Foreign Ministries, Sir Stewart has undertaken several consultancy assignments. He is an Independent Member of the Parole Board for England & Wales and holds a number of other quasi-judicial appointments. In 2012 he was appointed to the Organization for Security and Cooperation in Europe (OSCE) Panel of Senior Experts for Building Mediation Support Capacity.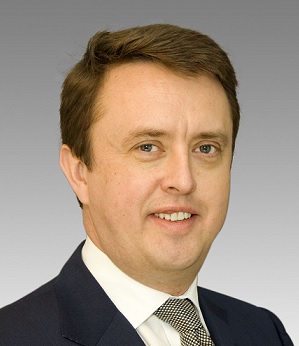 Jeremy Arnold, Chief Risk Officer EMEA, Nomura
Jeremy has 25 years' experience, both as a trader and risk manager. Having started his career at BZW as an equity derivative trader, he moved into market risk management, before returning to a trading role in the late 90's. He then moved to Commerzbank in 1998 back into a market risk role, progressing to the Global Head of Market Risk in 2001. Since then, he held a variety of market risk roles in both UBS and Investec, before joining Nomura as EMEA Head of Market Risk in 2011. He was appointed Chief Risk Officer, EMEA in Nomura in July 2015.
Jeremy holds a Masters in Economics from Cambridge University.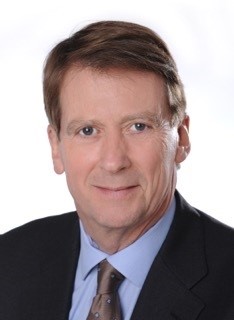 James Watt CVO, Chairman of Council for British Research in the Levant and former British Ambassador to Lebanon, Jordan and Egypt
James Watt 's 37-year career in the British Diplomatic Service, mostly dealing with the Middle East, is the basis for first-hand experience of political and security challenges in a range of countries. His postings include the UAE, Pakistan and Afghanistan, as well as the UN in New York, and responsibility for consular protection and crisis management worldwide as Director of Consular Services. Having served as British Ambassador in Lebanon (2003-06), Jordan (2006-11) and Egypt (2011-14). He has dealt with some of the major issues and conflicts affecting West Asia and the Arab world, including the unresolved issue of Palestine, the consequences of the Iranian revolution, the Iran-Iraq war, the conflict in Afghanistan, relations between Pakistan and India, the situation in Iraq, sectarian conflict in Syria and Lebanon, and the experience of Egypt following the removal of Mubarak in 2011 and of Morsi in 2013.
He has significant hands-on experience in international crisis management, notably the Israel-Lebanon conflict of 2006, and the three years of turmoil in Cairo after the revolution (2011-14). James now works in political risk consultancy and alternative dispute resolution as a partner in the Ambassador Partnership LLP. He is based between homes in London and Beirut.
John Scott, Chief Risk Officer, Zurich Global Corporate
John Scott is Chief Risk Officer for Zurich Global Corporate. He joined Zurich in 2001 becoming Head of Risk Insight in 2007 and took on his current role in 2009. John leads the global, regional and local implementation of the Group's enterprise risk management strategy across Zurich's Global Corporate business.
A graduate of Oxford University, with a PhD in geology from Aberystwyth University, John's early career was in the upstream oil & gas industry, where he gained wide-ranging international experience with BP. In 1995 he gained his MBA at Cranfield and joined BOC, working in Group Strategy & Planning team and then helping to develop BOC's fast-growing Edwards business division.
John is a member of the Institute of Directors in the UK and is a contributor to the World Economic Forum Global Risks Report.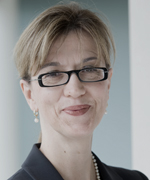 Diane Cote, Group Chief Risk Officer, London Stock Exchange
Diane Côté is the Chief Risk Officer and Executive Team member of the London Stock Exchange Group (LSEG). Diane was previously Aviva Plc's Chief Finance Operations Officer, Standard life's Group Risk Managing Director and Group Head of Audit. Prior to this, Diane held the position of Aviva's Chief Audit Officer. Diane also has many years' experience holding senior positions within Standard Life Assurance both in the UK and in Canada; she has worked for Prudential Assurance and for Ernst & Young.  Diane is a CA-CPA.
In addition, she is a Non-Executive Director at Novae Syndicates Limited and chairs their Risk and Audit Committee. Diane is the Executive Sponsor and Co-Chair of the LSEG Women's network.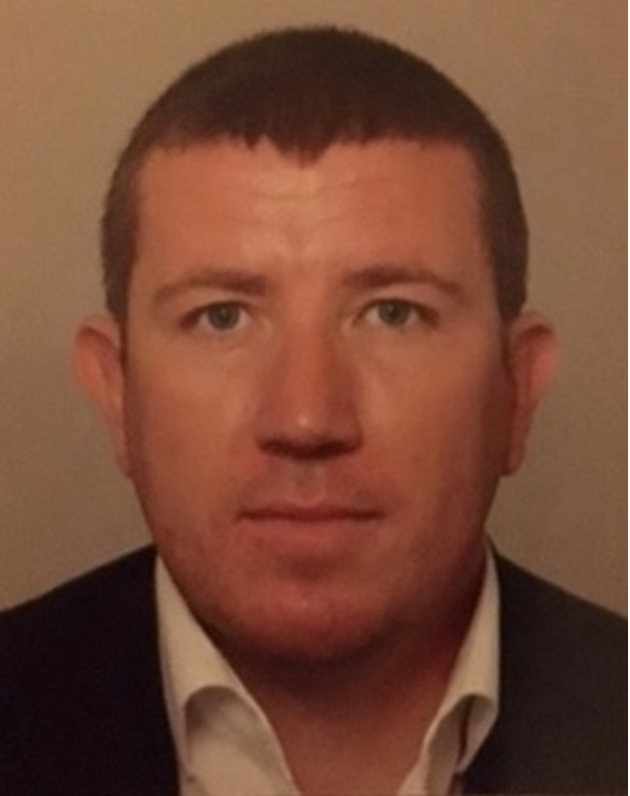 John Unsworth, Chief Executive, London Digital Security Centre
John Unsworth is the Chief Executive of the London Digital Security Centre.
The London Digital Security Centre is a joint venture between the Mayors Office for Police and Crime (MOPAC), the Metropolitan Police Service (MPS) and the City of London Police (CoLP). Working in partnership with academia and the private industry the London Digital Security Centre aims to help protect businesses operating in London from online criminal threats.
John is a highly regarded financial and cyber crime intelligence professional. He has 20+ years experience in successfully leading national intelligence activities in the UK aimed at identifying, preventing and detecting criminal activities and targeting financial and cyber crime threats committed by Organised Crime Groups. Prior to joining the London Digital Security Centre, John was seconded to the Global Cyber Alliance (GCA), from one of its co founders the City of London Police (CoLP) and also led CoLPs Economic and Cyber Crime Prevention Centre (ECPC).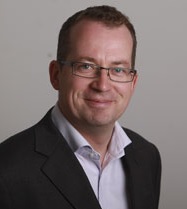 Patrick Jenkins, Financial Editor and Assistant Editor, the Financial Times
Patrick Jenkins has been Financial Editor and Assistant Editor at the Financial Times since January 2014. In this role, Mr Jenkins shapes the FT's overall financial coverage, with a focus on financial services and investment. He works closely with the editors of Markets, Lex, FT Money, FTfm and the financial services team. Mr Jenkins contributes to leader writing and comment, while continuing to write for the Inside Finance column. Previously, Mr Jenkins was Banking Editor since 2009, leading the 10-strong global financial services reporting team. Prior to this post he was Companies Editor and Assistant Editor, and before that he was the Editor of international company news. Mr Jenkins joined the FT Group in 1996 as Editor of the newsletter FT world insurance report, before becoming UK companies reporter in 2000. Prior to taking up the post as International Company News Editor, Mr Jenkins spent four years in Germany as Frankfurt Correspondent for the FT.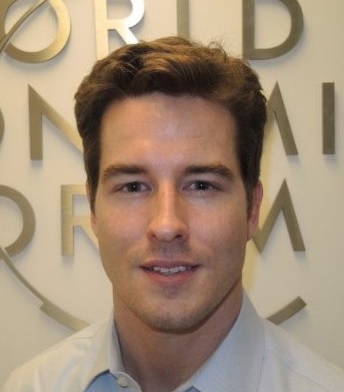 Matthew Blake, Head of Financial and Monetary System Initiative, Member of the Executive Committee, World Economic Forum
Matthew Blake heads the World Economic Forum initiative on the Future of Financial and Monetary Systems. The initiative is focused on: regulatory, human capital and competitive forces reshaping the global financial system; existing and emergent risks. Previously, Matthew oversaw WEF Banking and Capital Markets Industry team.
Prior to joining the WEF, Matthew was an analyst concentrating on systemically important banks at the Federal Reserve Bank of New York, and an investment consultant at Oppenheimer & Co. Matthew currently serves as Deputy Mayor of the Incorporated Village of Ocean Beach, Suffolk County, New York. Matthew holds a Master in Public Administration from Harvard University, John F. Kennedy School of Government, and a bachelor of arts in international studies from Boston College. He has also attended Universite Robert Schuman, Institut D'Etudes Politiques (IEP) in Strasbourg, France. He is a Certified Investment Management Analyst from the Wharton School of Business in conjunction with the IMCA.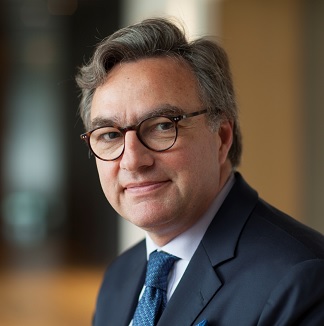 Jacques Beyssade, Deputy Chief Executive Officer and Group Chief Risk Officer, BPCE
Jacques Beyssade, 54, graduated from HEC. He began his career with Crédit Lyonnais as a financial analyst in London before holding various positions in the same bank in Paris and New York. He was then appointed manager of the bank's Champs Elysées business center and subsequently Country Manager for Korea. During Crédit Lyonnais' acquisition by Crédit Agricole, which gave birth to CACIB, he was in charge of debt markets in New York before being promoted to Head of Capital Markets for the Asia-Pacific region at the end of 2005. At the end of 2008, he joined Natixis with the task of identifying and organizing the assets to be run off by the bank, before being appointed Chief Risk Officer in 2009.
In May 2015, he has been appointed Chief Risk Officer and a member of the Executive Committee for Groupe BPCE. On February 15, 2016 he joined Groupe BPCE's General Management Committee as Deputy Chief Executive Officer, in charge of Risk, Compliance and Permanent Control.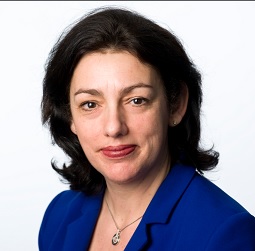 Nausicaa Delfas, Chief Operating Officer and a member of Executive Committee, Financial Conduct Authority
Nausicaa is a Member of the FCA's Executive Committee, and acting Chief Operating Officer since November 2016. She is co-chair of the CPMI-IOSCO cyber group and represents the FCA on the G7 cyber expert group. She was previously Director of the Specialist Supervision Division, leading on FCA's approach to IT and cyber resilience, financial crime, client assets and resolution, prudential regulation and complex cases, across all sectors. She has been actively engaged on a national and international level on these issues. Prior to this she has held many senior roles at the FSA in Supervision, Risk and Policy Divisions, across different industry sectors. She has led innovative and complex reviews, often involving building new functions and expertise.
Nausicaa joined the FSA's Enforcement Division in 2000, where she led investigations and disciplinary actions in retail and wholesale markets. She is a solicitor, having trained and qualified at City law firm Freshfields in London.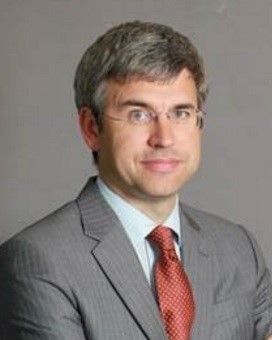 David Suetens, Executive Vice President, Country Head, State Street (Luxembourg)
David Suetens is an executive vice president and is the country head for State Street and its affiliates in Luxembourg and is the managing director of State Street Bank in Luxembourg. In this role, he is responsible for the business strategy and governance, and is the chair of the management board. Prior to his current role, he was international chief risk officer for State Street and was responsible for leading the company's risk management function internationally.  Mr. Suetens is a member of the Supervisory Board of State Street Bank International Bank GmbH, supervised by the ECB and chairs a key sub-committee. He's also a member of the ALFI Board of Directors (Association of the Luxembourg Fund Industry) and a Board member of the Luxembourg House of FinTech since July 2017.
Mr. Suetens joined State Street in May 2012 from ING Investment Management Europe where he served as chief risk officer and a board member. Previously he served as the board member for ABN AMRO Asset Management. Mr. Suetens also served as chair of several SICAV boards in Luxembourg. Mr. Suetens holds a Faculty of Law – Juris Doctor from the Catholic University Leuven and a degree in investment advice from St Aloysius University in Brussels. He also holds a master's degree in international banking law and finance from Boston University School of Law.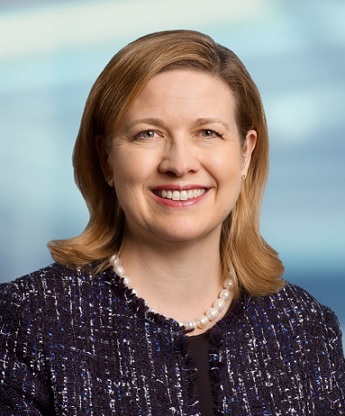 Cheri McGuire, Group Chief Information Security Officer, Standard Chartered Bank
Ms. McGuire serves as Group Chief Information Security Officer at Standard Chartered Bank. Joining in June of 2016 and based in London, she is responsible for information and cyber security governance, strategy, third party risk management, regulatory engagement, policy development, vulnerability assessments, training and awareness, and industry partnerships.
With more than 25 years of industry and government experience, she serves on the World Economic Forum Global Council on the Future of Cybersecurity, and on the boards of The George Washington University Center for Cyber and Homeland Security and the UK Cyber Defence Alliance. Ms. McGuire is a frequent presenter at international conferences on cyber risk management and resilience, information sharing, and cybercrime, and has testified numerous times as an invited expert witness before the US Congress. From 2010 to 2012, she served as Chair of the US IT Sector Coordinating Council – one of 16 critical sectors identified by the President and the US Department of Homeland Security (DHS) to partner with the government on critical infrastructure protection (CIP) and cybersecurity. She is a past board member of the IT Information Sharing and Analysis Center, and a former member of the Industry Executive Subcommittee of the President's National Security Telecommunications Advisory Committee.
Prior to joining the Bank, she served for six years as Vice President of Global Government Affairs and Cybersecurity Policy at Symantec. Prior to this she held senior cybersecurity roles at Microsoft, the US Department of Homeland Security Cyber Division/US-CERT, and Booz Allen Hamilton. Ms. McGuire holds an MBA from The George Washington University and a BA from the University of California at Riverside.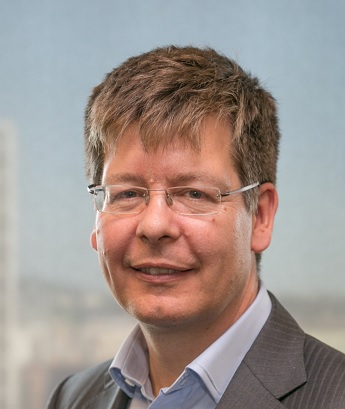 Kevin Duffey, Chief Executive, Cyber Rescue
Kevin Duffey runs Europe's leading cyber risk mitigation company, helping Board-level executives to reduce harm when digital defences are breached. From Vodafone to Swedbank, from the Institute of Directors to the Institute of Chartered Accountants, organisations turn to Cyber Rescue when executives must lead recovery from cyber attack. Cyber Rescue's members include some of the largest companies in the world, with services including boardroom simulations, business continuity plans and crisis coaching.
Kevin was formerly Group GM at International SOS, and on the UK Board at Logica.  He has worked in more than 40 countries, delivering business continuity, crisis management and cybersecurity solutions for governments and major enterprises. His experiences range from creating the Global Mobile Commerce Forum, to overseeing the evacuation of 4,000 people during the Arab Spring.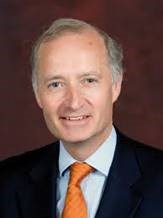 Simon Hills, Director of the Prudential Capital and Risk Team, UK Finance
Simon Hills is the Director of the Prudential Capital and Risk Team at UK Finance. His team focuses on influencing the shape of the reforms to Basel 3 and implementation in the EU via the CRDV/CRR2 package as well as the international regulatory architecture more broadly as it develops in the wake of the global financial crisis. He is also leads the UK Finance's work on the  senior managers' regime, which seeks to improve individual accountability and bank-wide governance.
He interacts with politicians, finance ministries, regulators and central bankers around the world. He is also interested in crisis management, Recovery and Resolution Planning and different types of bank capital and funding instruments such as convertible capital instruments, covered bonds and securitisation structures. His banking background is in fixed income sales, trading and origination and he also has experience of energy and aerospace project finance. He studied at London Business School and Imperial College and has also completed a Masters' in Financial Services Regulation at Guildhall University. He has more recently passed the Institute of Directors' diploma in company direction.
He is liveryman of the Worshipful Company of International Bankers and is a member of the European Banking Authority's Banking Stakeholder Group.