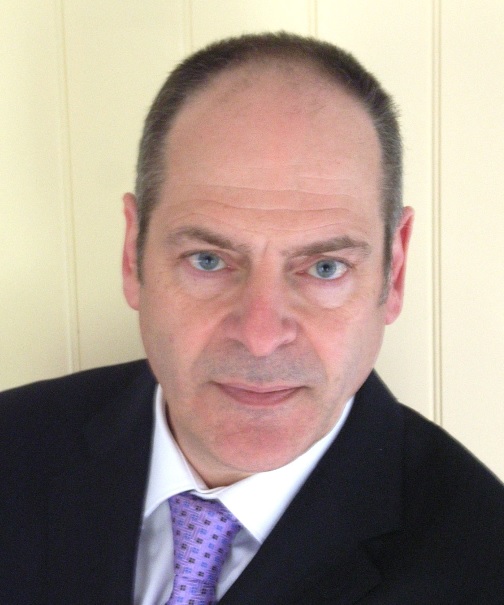 MEETING HOST: Michael Imeson, Senior Content Editor, Financial Times Live, and Contributing Editor, The Banker
Michael Imeson is a Senior Content Editor at Financial Times Live, the FT's conference division, where he organises and chairs conferences on various issues, and a Contributing Editor of The Banker magazine, which is part of the FT. He also owns Financial & Business Publications, an editorial services agency providing services to a range of organisations. Before setting up the agency he was a news reporter for The Times and Sunday Times in London. He is a Chartered Member of the Chartered Institute for Securities and Investment (Chartered MCSI); a Member of the Institute of Internal Communication (MIIC); an Associate of the Institute of Directors; an Alumni Mentor for the London School of Economics. He has written and edited several books including Dangers in E-Banking, The Future of the Building Society Movement, and Finance for Growth.
He studied at the London School of Economics for an MPhil in Government and at the University of Bradford for a BSc in History and Literature.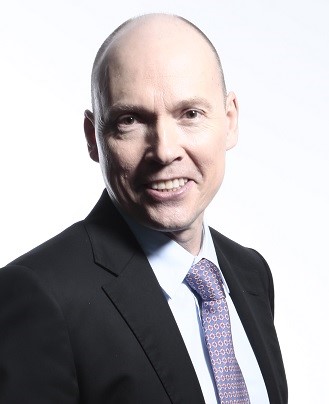 MEETING CHAIR: Dr Evgueni Ivantsov, Chairman, European Risk Management Council
Dr Evgueni Ivantsov is Chairman of the European Risk Management Council and author of Heads or Tails: Financial Disaster, Risk Management and Survival Strategy in the World of Extreme Risk. He is a member of the Advisory Group on Global Risks of the World Economic Forum.
Evgueni has a more than 20-year career in the banking sector working in global and large banks. His most recent role in banking was Head of Portfolio Management & Strategy at Lloyds Banking Group. Prior to this role, he worked at HSBC as a Head of Global Analytics and a Head of Portfolio Risk. Evgueni also worked in senior risk management roles at ING Group and Banque Bruxelles Lambert. In his risk management career, he was responsible for areas like stress testing, risk appetite, capital management, portfolio risk optimisation and risk modelling and analytics.
Dr Ivantsov is also a visiting Professor of Cass Business School (City University, London) and before was a visiting Professor of International Economics at the Boston University and a visiting Professor of Money, Banking and Credit at the United Business Institutes in Brussels.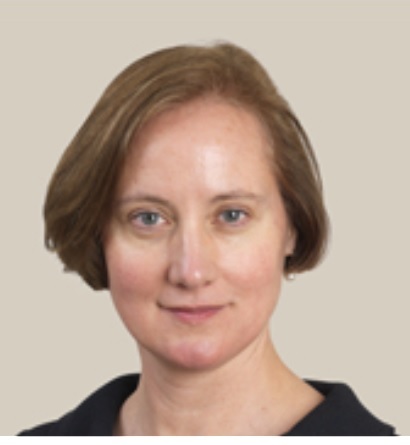 Sandra Boss, Member of the Prudential Regulation Committee of Bank of England, an Independent Member of the Bank of England's RTGS/CHAPS Board and Chair of its Risk Committee
Sandra (Sandy) is an External Member of the Prudential Regulation Committee of the Bank of England, term of appointment: 1 September 2014 – 31 August 2020. She is also the Senior Independent Member of the Bank's RTGS/CHAPS Board and Chair of its Risk Committee. In this capacity, Sandy is a member of the Bank of England's Court of Directors' RTGS Renewal Committee.
Sandy is also a Non-Executive Director of Enstar Group Limited and Elementis plc. At Enstar, she is Chair of the Risk Committee and a member of the compensation and nominating committees. At Elementis, she is the designated director for employee engagement and a member of the audit, remuneration and nomination committees.
Sandy was a Senior Partner at McKinsey and Company, where she specialised in investment banking and risk. She joined in 1994 and held several senior management positions in both the US and the UK. At McKinsey, she was an adviser to global banks and financial institutions, as well as public sector and industry bodies, on a wide range of strategic, operational and policy issues.
Sandy has held other non-executive and advisory appointments with the Institute of International Finance, the McKinsey Master Retirement Trust and the Edith Wharton Restoration.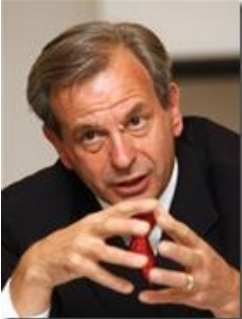 Dr Peter Collecott, CMG, Co-Chairman of The Ambassador Partnership and a former Director General Corporate Affairs and Board Member, Foreign and Commonwealth Office and UK Ambassador to Brazil
Dr Peter Collecott is a Co-Chairman of The Ambassador Partnership, a network of some 40 ex-Ambassadors from numerous countries who resolve problems between businesses and overseas governments, often working for political risk insurers. Peter was the British Ambassador to Brazil from 2004 to 2008. Prior to that, he was a senior member of the Foreign Office having had postings in Germany, Indonesia, Australia and The Sudan, and worked in London on European and Middle Eastern issues. Peter has also served as the Chairman of Canning House, the principal organisation in the UK for fostering relations with Latin America and Iberia; as a Special Advisor to The Prince's Charities' International Sustainability Unit, where he was engaged on issues such as climate change, deforestation and global food, water and energy security; and as Diplomatic Adviser to the Government of Catalonia. Peter also lectures on Brazil, the emerging world order and sustainable development issues, and on leadership and negotiation – as well as on Brexit.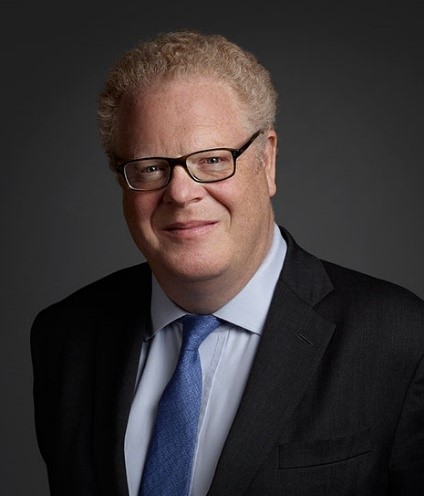 Michael Cole-Fontayn, Chairman of Association for Financial Markets in Europe and Chairman of Chartered Institute for Securities and Investment
Michael Cole-Fontayn is the Chairman of Association for Financial Markets in Europe (AFME) and Chairman of Chartered Institute for Securities and Investment (CISI). Until December 2017, he was the Chairman of EMEA of BNY Mellon and a Member of the Corporate Executive and Operating Committees.
As Chairman of EMEA, Michael was responsible for governance culture and leads regional strategy development, execution and the delivery of enterprise initiatives in the region. BNY Mellon is an investments company focused on investment management and investment services. BNY Mellon employs more than 9,500 people in EMEA.
Michael has been with the Bank since 1984 starting as a Credit and Risk analyst. Michael worked on and took responsibility for a variety of special industry banking groups between 1986 and 1992. Michael joined the Depositary Receipts Division in 1992 Michael has previously served as CEO of Depositary Receipts and ran The Bank of New York Mellon's Issuer Services Group in Hong Kong for seven years from 1993 – 2000.
He is a member of the Advisory Boards of TheCityUK and an Advisory Board Member of British American Business and OMFIF. He attends the All Party Parliamentary Corporate Governance Group. He is a Director of The Financial Markets Standards Board (FMSB).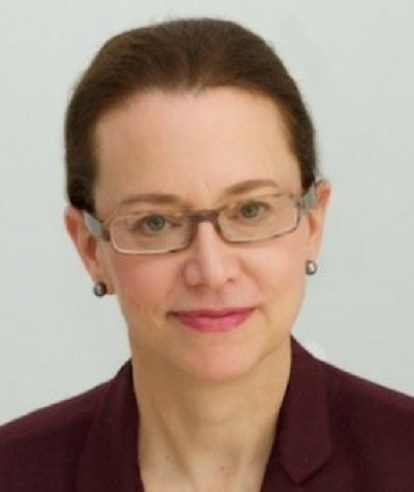 Marcia Cantor-Grable, Portfolio NED and Chair of the Board Risk Committee, Societe Generale International Ltd.
Following a 35+ year career operating in global and regional roles at board and executive committee levels, including as a CEO, CRO and CCO, principally at Prudential plc, GE Capital, and Mellon Bank (now BNYMellon), Marcia Cantor-Grable currently holds Board positions at: Modulr FS Ltd., a UK authorised e-money institution  with client money arrangements; Societe Generale International Ltd., a systemic institutional execution only prime broker of financial derivatives and commodities futures and a large CASS firm, where she chairs the Board Risk Committee; and, The Institute and Faculty of Actuaries (IFoA), where she is a lay member of the Regulation Board and Practising Certificates Committee. Previously, Marcia was on the Board of CHAPS, the UK's high value payment system, where she served as Chair of the Risk Committee until it was sold to the Bank of England in November 2017.  Recently Marcia served as a working party contributor to The Risk Coalition in the publication: Raising the Bar – Principles based guidance for board risk committees and risk functions in the UK Financial Services sector.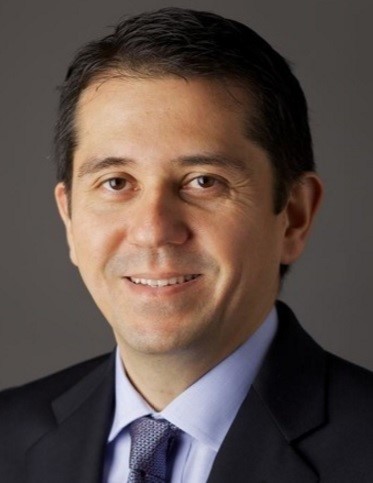 Dr Lee Howell, Managing Director and Member of Managing Board, World Economic Forum
Dr William (Lee) Howell has been a Member of the Managing Board at the World Economic Forum in Geneva, Switzerland since 2011. As Head of Global Programming, Lee is responsible for the design and development of the Forum's flagship Annual Meeting in Davos, Switzerland; Annual Meeting of New Champions in China ("Summer Davos"); and Annual Meeting of the Global Future Councils in the United Arab Emirates. He also oversees the Forum's collaboration with science and security organizations.
He was Editor-in-chief of the Global Risks Report (2012 & 2013 editions) and served previously as Senior Director for Asia (2004-2009) and was responsible for business and government engagement in ASEAN, China, India, Japan, Korea and Pakistan. Lee returned to the Forum in 2004 after serving as Senior Advisor to the Assistant Administrator of the United States Agency for International Development (USAID). Dr Howell is also affiliated with the International Centre for Corporate Governance at the University of St. Gallen (Switzerland) where he completed doctoral dissertation on the topic of uncontrollable risks and the role of the board of directors.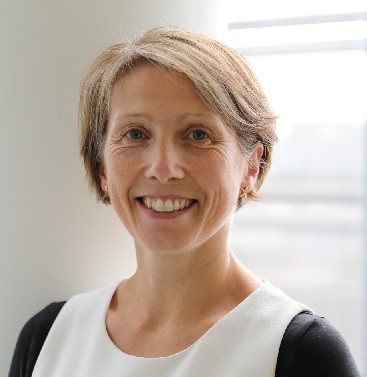 Frances Haque, Chief Economist, Santander UK
Frances Haque is the Chief Economist for Santander UK. She is responsible for the economic analysis and macroeconomic forecasts used by the retail bank. Her team are responsible for developing: the analysis of economic risk scenarios to support the Prudential Regulatory Authority stress test and IFRS 9 processes; analysis for planning and strategic purposes; supporting the external customer work of the bank including speaking at a variety of events; and writing for external publications.
Prior to joining Frances worked for a number of different institutions as a senior economist including, EY, BT, BBC, Ofcom and OFT. She also specialises in Competition and Regulatory economics and has appeared on BBC News and Radio programmes including the Today and Wake up to Money programmes, providing commentary on published economic data and analysis.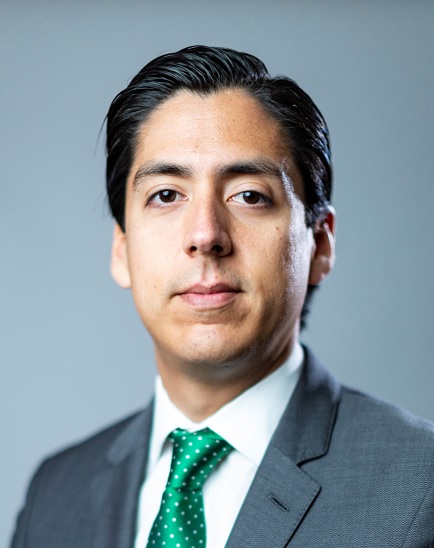 Emilio Granados Franco, Head of Global Risks and Geopolitical Agenda, World Economic Forum
Emilio Granados Franco is Head of Global Risks and Geopolitical Agenda at the World Economic Forum. He holds a BA in Economics from ITAM in Mexico, a diploma in Strategy and Leadership from Harvard University, and a Master of Public Policy from the University of Chicago. He has over 10 years of experience in consulting, economic analysis, international negotiations and political strategy.
Before joining the World Economic Forum, he was Director General for Economic Relations at the Mexican Ministry of Foreign Affairs. He speaks English, French and Spanish.
Adam Farkas, Chief Executive Officer, Association for Financial Markets in Europe
Adam Farkas is Chief Executive Officer at Association for Financial Markets in Europe. Adam has been until recently the first Executive Director of the European Banking Authority, a position he has held since 2011. Previously, he was the Chairman of the Hungarian Financial Supervisory Authority in 2009-2010. Prior to joining the regulatory and supervisory community, he held senior positions in the banking sector including three years as the Co-CEO of Intesa Group's subsidiary in Budapest, and another three years at the helm of Allianz Bank, setting up a retail banking operation for the market leading insurance company in Hungary. Before that he spent four years as a central banker as a Managing Director and Member of the Board of the National Bank of Hungary with responsibility for reserve management and market operations. He started his career as an assistant professor in Finance at Corvinus University, Budapest and was a visiting fellow at London Business School and also at Erasmus University. He holds a doctorate in Finance from Corvinus University, and an M.Sc. in Computer Based Simulation and Modelling from Sunderland University (UK).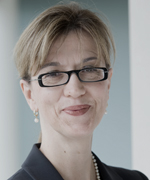 Diane Côté, Group Chief Risk Officer, London Stock Exchange
Diane Côté is the Chief Risk Officer and Executive Team member of the London Stock Exchange Group (LSEG). Diane was previously Aviva Plc's Chief Finance Operations Officer, Standard life's Group Risk Managing Director and Group Head of Audit. Prior to this, Diane held the position of Aviva's Chief Audit Officer. Diane also has many years' experience holding senior positions within Standard Life Assurance both in the UK and in Canada; she has worked for Prudential Assurance and for Ernst & Young.  Diane is a CA-CPA. In addition, she is a Non-Executive Director of Societe Generale Group and a member of the Audit and Internal Control Committee. Diane is the Executive Sponsor and Co-Chair of the LSEG Women's network.
John Scott, Head of Sustainability Risk, Zurich Insurance Group
John Scott is Head of Sustainability Risk for the Zurich Insurance Group. He joined Zurich in 2001 becoming Head of Risk Insight in 2007 and was Chief Risk Officer for Zurich's Global Corporate and Commercial Insurance businesses from 2009 to 2017. John is on the Advisory Board to the World Economic Forum Global Risks Report. He is also a member of the Geneva Association Extreme Event and Climate Risk working group, the CRO Forum working group on carbon foot printing.
John is also a key leader in the insurance industry, driving innovative work within industry consortia and in 2018 was invited to join the WEF Oil & Gas Community as an insurance industry representative. He has been an advisor to Governments, regulators and intergovernmental agencies such as the European Commission, the European Financial Roundtable (EFR) working group on sustainable finance, the IEA (International Energy Agency), the UK Crown Estate and the UK Department for Business, Energy and Industrial Strategy. He has more recently worked with the European Insurance and Occupational Pensions Authority (EIOPA) and supports the Bank of England's Climate Financial Risk Forum (CFRF) in providing guidance for implementing the April 2019 Supervisory Statement SS3/19.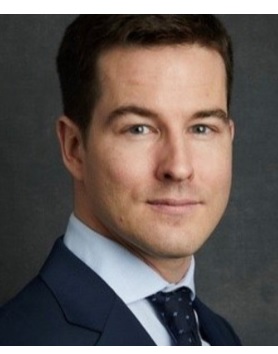 Matthew Blake, Head of Financial and Monetary System Initiative, Member of the Executive Committee, World Economic Forum
Matthew Blake heads the World Economic Forum initiative on the Future of Financial and Monetary Systems. The initiative is focused on: regulatory, human capital and competitive forces reshaping the global financial system; existing and emergent risks. Previously, Matthew oversaw WEF Banking and Capital Markets Industry team. Prior to joining the WEF, Matthew was an analyst concentrating on systemically important banks at the Federal Reserve Bank of New York, and an investment consultant at Oppenheimer & Co. Matthew currently serves as Deputy Mayor of the Incorporated Village of Ocean Beach, Suffolk County, New York. Matthew holds a Master in Public Administration from Harvard University, John F. Kennedy School of Government, and a bachelor of arts in international studies from Boston College. He has also attended Universite Robert Schuman, Institut D'Etudes Politiques (IEP) in Strasbourg, France. He is a Certified Investment Management Analyst from the Wharton School of Business in conjunction with the IMCA.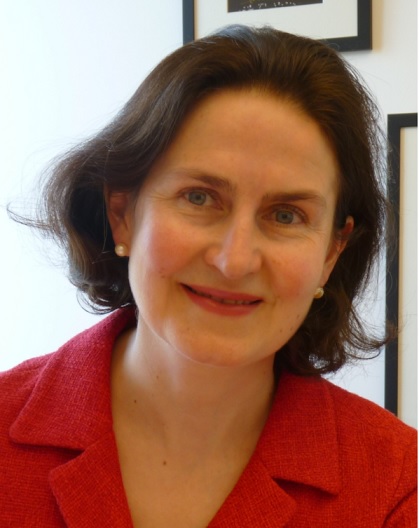 Veronica Iommi, Secretary General, the Institutional Money Market Funds Association
Veronica Iommi was appointed Secretary General of the Institutional Money Market Funds Association (IMMFA) in August 2019. Previously Veronica worked at BNY Mellon where she was European Bank General Counsel and EMEA Head of Public Policy and Regulatory Affairs. Prior to that, Veronica was at LCH SA in Paris where she was General Counsel and for many years at Credit Suisse. She also spent five years at Goldman Sachs as a lawyer in their Investment Banking Division and commenced her career at Clifford Chance where she qualified as a solicitor into their International Capital Markets Department.
Veronica has legal and regulatory expertise in investment banking, asset management, private banking, custody and clearing house activities. She is on the Roll of Solicitors for England and Wales and for the Republic of Ireland.
David Coleman, Managing Director, Head of Risk Management, European Bank Reconstruction and Development
David Coleman joined EBRD as Managing Director, Risk Management in January 2014, when he assumed responsibility for Credit Risk, Market Risk and Operational Risk Management. He has a mandate for investing and upgrading the second line of defence in response to the evolving best practices and the challenges in the Bank's operating environment.
David has a banking career stretching over 35 years in retail, wholesale and investment banking at Deutsche Bank, Bankers Trust and beginning with NatWest. More recently, from September 2008 he was appointed as the Chief Risk Officer of the Investment Banking arm of RBS, with responsibility for rebuilding the Risk Management and Compliance functions of the Division until the decision to exit from those businesses in 2013.  He is co-author of the risk management examination text for the global professional body PRMIA.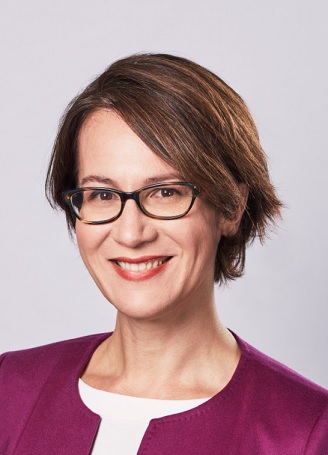 Silvia Pavoni, Economics Editor, The Banker magazine
Silvia Pavoni is the economics editor of The Banker, a monthly publication part of the Financial Times group, for which she has written on international trade agreements, sovereign debt crises, climate change and risk management. She oversees the magazine's Americas coverage, its research on international financial centres and video content for thebanker.com. Since joining the Financial Times in 2005, she has been on assignment to over two dozen countries, reporting with both written and filmed pieces. Previously, Silvia was in charge of Centaur Media's specialist database on public private partnerships, which was tasked with providing data to the UK Government. Silvia is Italian mother-tongue and is fluent in Spanish. She holds a BSc in Economics and Finance from Ca' Foscari University of Venice and is an adviser to Sao Paulo-based not-for-profit organisation WILL, Women in Leadership in Latin America.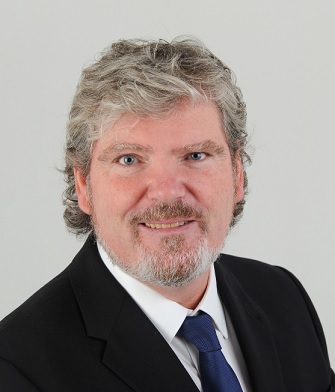 Kevin O'Rourke, Managing Director & Chief Risk Officer (EMEA), Mizuho Bank
Kevin O'Rourke is Managing Director and Chief Risk Officer of Mizuho Bank EMEA and a Supervisory Board member and Chair of the Risk Committee of Mizuho Bank Europe based in Amsterdam. He is based in London and his responsibilities cover all aspects of risk oversight including market, credit, liquidity and operational risks. Although focussing on the EMEA region, he has a truly global view on risk management and risk regulation given that he works for a global systemically important financial institution (G-SIFI). Mr. O'Rourke has worked in the industry for over 25 years and has gained experience through a variety of roles, but his primary focus and discipline for the past 20 years has been in the area of risk management.
He is a member of the PRMIA London Advisory Committee and a regular contributor and Advisory Board Member of the European Risk Management Council.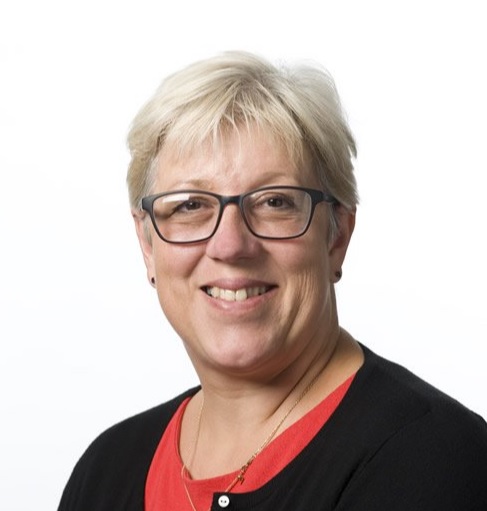 Alison Barker, Director of Specialist Supervision, Financial Conduct Authority
Alison Barker is the Director of Specialist Supervision at the Financial Conduct Authority. She has responsibility for cross sectoral supervision of technology and cyber resilience, financial crime, including the Office for Professional Body AML Supervision, client assets and resolution and prudential specialist supervision. Alison joined the Financial Services Authority in 2009 and has held a number of supervisory roles in that time covering both retail and wholesale markets. Prior to this, Alison worked for KPMG and Lloyds Banking Group and has a legal background.

Perry Thomas, Chief Risk Officer for Insurance & Wealth, Lloyds Banking Group
Perry Thomas is the Chief Risk Officer of Insurance & Wealth at Lloyds Banking Group, which includes the Scottish Widows Group. He is also the chair of Scottish Widows Europe S.A. and a member of the Board of Halifax Share Dealing Limited. He joined LBG in 2015 from HSBC where he was Chief Executive Officer (CEO) for UK Insurance. In HSBC, he also served as Global Insurance CRO, ran the bank's Bermudan captive and its own insurance coverages, served as Group Chief Actuary and spent several years as CEO of a pan-European GI business and a global reinsurer covering life to commercial lines.
Perry is a fellow and currently a council member of the Institute & Faculty of Actuaries, a Certified Enterprise Risk Analyst (CERA) and a member of the Association of British Insurer's Prudential Financial & Taxation Committee.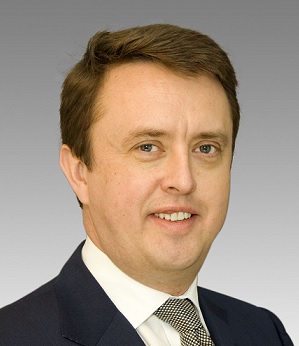 Jeremy Arnold, Chief Risk Officer, NatWest Markets
Jeremy Arnold has 25 years' experience, both as a trader and risk manager. Having started his career at BZW as an equity derivative trader, he moved into market risk management, before returning to a trading role in the late 90's. He then moved to Commerzbank in 1998 back into a market risk role, progressing to the Global Head of Market Risk in 2001. Since then, he held a variety of market risk roles in both UBS and Investec, before joining Nomura as EMEA Head of Market Risk in 2011. He was appointed Chief Risk Officer, EMEA in Nomura in July 2015. In 2018, he became a Chief Risk Officer of NatWest Markets.  Jeremy holds a Masters in Economics from Cambridge University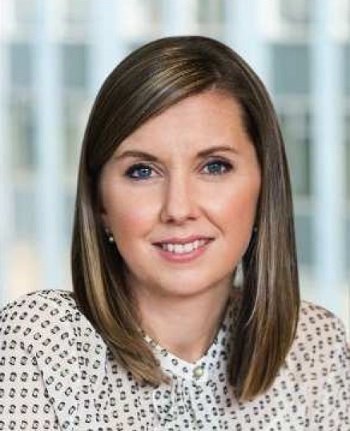 Karen Ward, Chief Market Strategist EMEA, J.P. Morgan Asset Management
Karen Ward is the Chief Market Strategist for EMEA at J.P. Morgan Asset Management. Karen has considerable experience in both public policymaking, and economic and financial analysis. Before joining the team in 2017, she was Chair of the Council of Economic Advisers for the Chancellor of the Exchequer. In this role she advised the Chancellor on macroeconomic issues including fiscal strategy and Brexit. Prior to this she worked for a decade at HSBC's investment bank in a number of roles, including Senior Global Economist where her work included "The World in 2050 – An Analysis of the Structural Changes Affecting the Global Economy and the Rise of the Emerging Economies."
She was Chief European Economist before leaving to work for the Chancellor in 2016. She started her career at the Bank of England providing supporting analysis for the Monetary Policy Committee. Karen has a Masters with Distinction in Economics from University College London.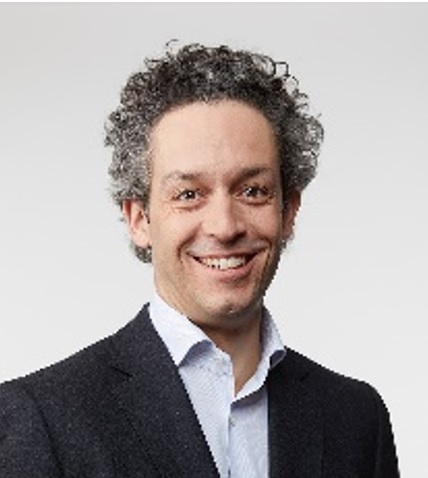 Holger Harreis, Senior Partner, Düsseldorf Office, McKinsey & Co
Holger Harreis is a Senior Partner in McKinsey & Company's Düsseldorf office. He is co-Knowledge leader of our global Risk Practice, and a core member of McKinsey Digital. In addition, he co-leads McKinsey & Company's global Climate Risk Initiative for Banks and Regulators / Supervisors. He has advised clients – primarily in banking – across Europe, North America on strategy, risk management, data / analytics and digitization, regulatory / supervision and recently also on climate risk. As a frequent author and thought leader on preeminent knowledge efforts, Holger has been leading foundational research efforts and reports including the Future of Risk Management in the Digital Era together with The Institute of International Finance (IIF). He holds a Ph.D. in theoretical physics from the University of Dusseldorf and a M.S. from Michigan State University.
Joseba Eceiza, Partner, Madrid Office, McKinsey & Co
Joseba Eceiza is a Partner at McKinsey & Company's Madrid office. He is member of McKinsey & Company's Banking and Risk practice where he co-leads the Global Non-Financial Risk service line. In addition, he leads the European Climate Risk in Banking effort for the Risk Practice. Joseba serves institutions – in the banking sector and non-financial corporate sector – on topics around Climate Risk, Compliance, Operational Risk and broader non-financial risk transformations. His recent engagements include supporting a global bank in climate risk transformation focusing on capital allocation, pricing and risk scoring models as well as developing a green strategy for a leading global utility. Joseba holds a degree in Mechanical Engineering from Universidad de Navarra and an MBA in Finance from Columbia University.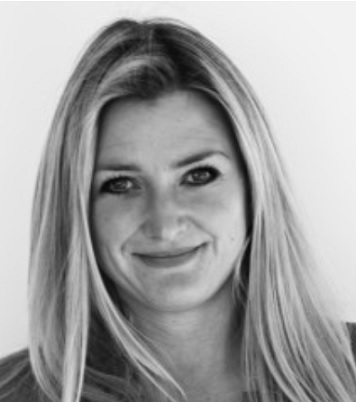 Lauren Smart, Managing Director and Global Head of ESG Commercial, Trucost, part of S&P Global
Lauren Smith is Managing Director, Global Head of ESG Commercial at Trucost, part of S&P Global. She is an expert in sustainable finance and, over the last decade, has advised leading fund managers, pension funds, banks and DFIs globally on how to integrate climate change and natural capital analysis into their investment decision making.
Prior to joining Trucost, Lauren was a Senior Investment Associate in Global Equity Research at Putnam Investments specialising in Pharmaceuticals, Chemicals and Aerospace & Defence. She was also a consultant at DFID (UK Department for International Development), working on the Millennium Development Goals for Girls' Education. Lauren holds a BA (Hons) and MA from Cambridge University in Archaeology and Anthropology and an MSc in Anthropology and International Development from the London School of Economics. Lauren is a member of the Decision Maker Panel of the Bank of England and is also a regular speaker and respected commentator on environmental finance issues.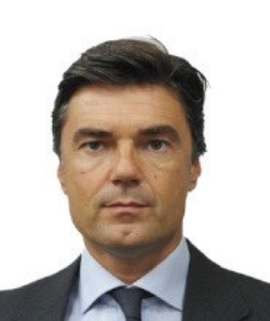 Alessandro Vecci, Senior Partner and Risk Management Services Lead Europe,, Genpact
Alessandro Vecci is a Senior Partner at Genpact based in London. He leads the Financial Services Risk practice in Europe. With an extensive knowledge of the financial services industry, he has a wealth of experience in risk, regulation and capital management frameworks, methodologies and processes. A former Chief Risk Officer and Big 4 risk consultant, his working life spans across several countries, mainly UK, Switzerland and Italy.