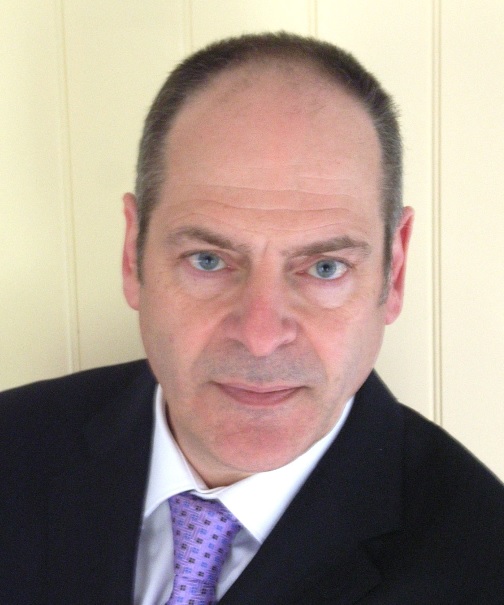 MEETING HOST: Michael Imeson, Senior Content Editor, Financial Times Live, and Contributing Editor, The Banker
Michael Imeson is a Senior Content Editor at Financial Times Live, the FT's conference division, where he organises and chairs conferences on various issues, and a Contributing Editor of The Banker magazine, which is part of the FT. He also owns Financial & Business Publications, an editorial services agency providing services to a range of organisations. Before setting up the agency he was a news reporter for The Times and Sunday Times in London. He is a Chartered Member of the Chartered Institute for Securities and Investment (Chartered MCSI); a Member of the Institute of Internal Communication (MIIC); an Associate of the Institute of Directors; an Alumni Mentor for the London School of Economics. He has written and edited several books including Dangers in E-Banking, The Future of the Building Society Movement, and Finance for Growth.
He studied at the London School of Economics for an MPhil in Government and at the University of Bradford for a BSc in History and Literature.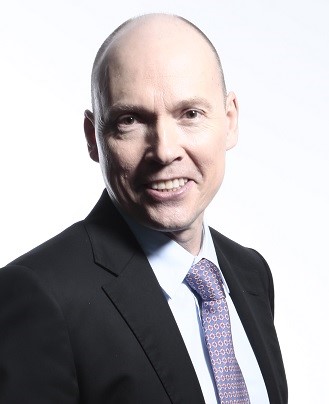 MEETING CHAIR: Dr Evgueni Ivantsov, Chairman, European Risk Management Council
Dr Evgueni Ivantsov is Chairman of the European Risk Management Council and author of Heads or Tails: Financial Disaster, Risk Management and Survival Strategy in the World of Extreme Risk. He is a member of the Advisory Group on Global Risks of the World Economic Forum.
Evgueni has a more than 20-year career in the banking sector working in global and large banks. His most recent role in banking was Head of Portfolio Management & Strategy at Lloyds Banking Group. Prior to this role, he worked at HSBC as a Head of Global Analytics and a Head of Portfolio Risk. Evgueni also worked in senior risk management roles at ING Group and Banque Bruxelles Lambert. In his risk management career, he was responsible for areas like stress testing, risk appetite, capital management, portfolio risk optimisation and risk modelling and analytics.
Dr Ivantsov is also a visiting Professor of Cass Business School (City University, London) and before was a visiting Professor of International Economics at the Boston University and a visiting Professor of Money, Banking and Credit at the United Business Institutes in Brussels.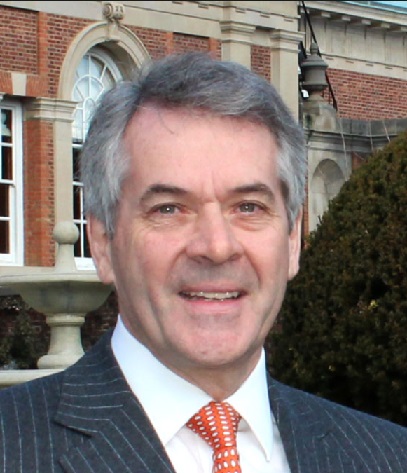 Sir Peter Westmacott, GCMG LVO, a senior British diplomat and a former UK Ambassador to the United States, France and Turkey
Sir Peter Westmacott, GCMG LVO, is a senior British diplomat and a former British Ambassador to the United States from 2012-16. Prior to his position in the United States, Sir Peter served as Ambassador to France from 2007-12, and Ambassador to Turkey from 2002-06 where, in 2003, he dealt with a suicide bomb attack directed at the British Consulate in Istanbul, killing 15 people; thereafter he was closely involved in negotiations attempting to bring Turkey into the EU.
Sir Peter's 40-year career in the British Diplomatic Service also included four years in Iran (before the Revolution) and an interim deployment to the European Commission in Brussels. Previously, he was the Foreign and Commonwealth Office's Director for the Americas from 1997-2000, before taking a seat on the board as Deputy Under Secretary. From 1990-93, he was Deputy Private Secretary to His Royal Highness The Prince of Wales. He is now Distinguished Ambassadorial Fellow at the Atlantic Council, an Associate Fellow at Chatham House, Vice Chairman of Tellus Matrix LLP and a non-executive director of several companies.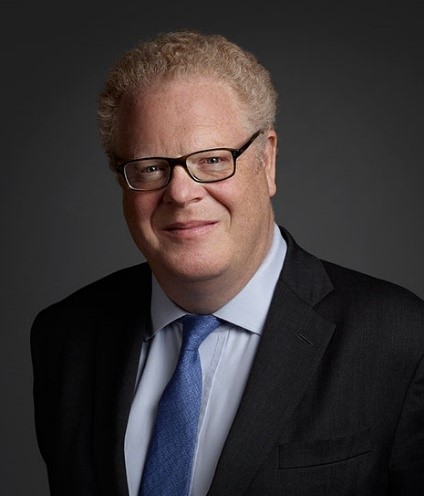 Michael Cole-Fontayn, Independent Chairman of Association of Financial Markets in Europe and Chairman of Chartered Institute for Securities and Investment
Michael Cole-Fontayn is the Independent Chairman of Association of Financial Markets in Europe (AFME) and Chairman of Chartered Institute for Securities and Investment (CISI). Until December 2017, he was the Chairman of EMEA of BNY Mellon and a Member of the Corporate Executive and Operating Committees.
As Chairman of EMEA, Michael was responsible for governance culture and leads regional strategy development, execution and the delivery of enterprise initiatives in the region. BNY Mellon is an investments company focused on investment management and investment services. BNY Mellon employs more than 9,500 people in EMEA.
Michael has been with the Bank since 1984 starting as a Credit and Risk analyst. Michael worked on and took responsibility for a variety of special industry banking groups between 1986 and 1992. Michael joined the Depositary Receipts Division in 1992 Michael has previously served as CEO of Depositary Receipts and ran The Bank of New York Mellon's Issuer Services Group in Hong Kong for seven years from 1993 – 2000.
He is a member of the Advisory Boards of TheCityUK and an Advisory Board Member of British American Business and OMFIF. He attends the All Party Parliamentary Corporate Governance Group. He is a Director of The Financial Markets Standards Board (FMSB).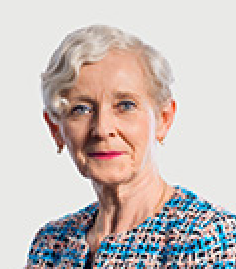 Carol Sergeant CBE, Deputy Chairman of Danske Bank, and a non-executive Board Director and Chairman of the Risk Committee of BNY Mellon Bank SA/NV
Carol Sergeant has held senior positions in the Bank of England, Managing Director on the Board of the UK Financial Services Authority, Chief Risk Officer of Lloyds Banking Group and positions on the boards of several charities, educational bodies and companies. She is currently Deputy Chairman of Danske Bank A/S (Copenhagen), and a non-executive director and chairman of the Risk Committee at BNY Mellon Bank SA/NV (Brussels).
She is also Chairman of the British Standard Institute's Standards Strategy and Policy Committee and was previously a non-executive director and chairman of the Risk Committee of TP ICAP, the world's largest inter dealer broker (London) and a non-executive director at Martin Currie (asset management) and Secure Trust Bank.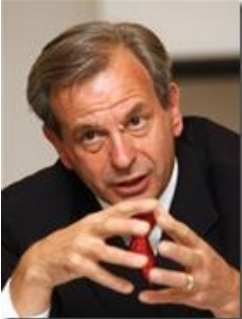 Dr Peter Collecott, CMG, Co-Chairman of The Ambassador Partnership and a former Director General Corporate Affairs and Board Member, Foreign and Commonwealth Office and UK Ambassador to Brazil
Dr Peter Collecott is a Co-Chairman of The Ambassador Partnership, a network of some 40 ex-Ambassadors from numerous countries who resolve problems between businesses and overseas governments, often working for political risk insurers. Peter was the British Ambassador to Brazil from 2004 to 2008. Prior to that, he was a senior member of the Foreign Office having had postings in Germany, Indonesia, Australia and The Sudan, and worked in London on European and Middle Eastern issues. Peter has also served as the Chairman of Canning House, the principal organisation in the UK for fostering relations with Latin America and Iberia; as a Special Advisor to The Prince's Charities' International Sustainability Unit, where he was engaged on issues such as climate change, deforestation and global food, water and energy security; and as Diplomatic Adviser to the Government of Catalonia. Peter also lectures on Brazil, the emerging world order and sustainable development issues, and on leadership and negotiation – as well as on Brexit.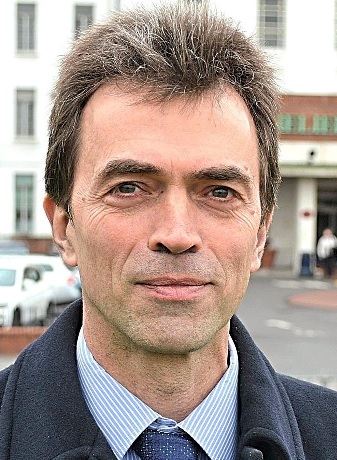 Rt. Hon Tom Brake, MP British Parliament, Liberal Democrat Spokesman for Brexit and International Trade and Shadow First Secretary of State
Rt Hon Tom Brake is a British Liberal Democrat politician and Liberal Democrat Spokesman for Exiting the European Union and International Trade and Shadow First Secretary of State. He has been the Member of Parliament (MP) for Carshalton and Wallington in London since 1997. After the 1997 election, Tom became a spokesman on the Environment, Transport and the Regions. Following the 2001 General Election, he was appointed a spokesman on Transport, Local Government and the Regions and in 2005 he became the Transport spokesman. In 2008 he was also appointed as a Home Affairs spokesperson. In June 2010 Tom was named Co-Chair of the new Liberal Democrat Backbench Committee on Home Affairs, Justice and Equalities.
On 4 September 2012 he was appointed Deputy Leader of the House of Commons. Between 2014 and 2015, Brake was an Assistant Whip for HM's Treasury. In January 2015, Brake was appointed to the Liberal Democrat General Election Cabinet as the party's Leader of the House of Commons and London spokesperson. In July 2015, Brake was named as foreign affairs spokesperson and party chief whip. In June 2017 he was appointed Liberal Democrat Spokesman for Exiting the European Union and International Trade and Shadow First Secretary of State.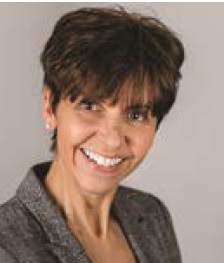 Clare Davies, Chief Risk Officer EMEA, Bank of New York Mellon
Clare Davies joined BNY Mellon as Chief Risk Officer for EMEA in September 2017. Her remit includes oversight and direction of risk management and governance activities across the EMEA region.
Clare's experience spans various risk disciplines across the global financial services industry. Most recently, Clare spent three years at GE Capital as Head of Enterprise Risk Management, Operational Risk and Model Risk Management. Prior experience includes seven years at Deutsche Bank in senior leadership positions in Cross Risk Management, Portfolio and Risk Optimisation, Chief Risk Officer for Deutsche Asset Management, and Head of Hedge Fund Credit Risk Management for Europe and Asia. This was preceded by fifteen years at Goldman Sachs in their Credit Risk Department where she most recently had responsibility for the European Hedge Fund and Alternatives portfolio and Private and Institutional Wealth Management.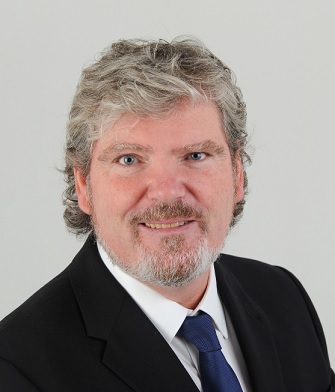 Kevin O'Rourke, Managing Director & Chief Risk Officer EMEA, Mizuho Bank
Kevin O'Rourke is Managing Director and Chief Risk Officer of Mizuho Bank (Europe) and a Supervisory Board member of Mizuho Bank Europe based in Amsterdam. He is based in London and his responsibilities cover all aspects of risk oversight including market, credit, liquidity and operational risks. Although focussing on the EMEA region, he has a truly global view on risk management and risk regulation given that he works for a global systemically important financial institution (G-SIFI). Mr. O'Rourke has worked in the industry for over 25 years and has gained experience through a variety of roles, but his primary focus and discipline for the past 20 years has been in the area of risk management.
He is a member of the PRMIA London Advisory Committee and a regular contributor and Advisory Board Member of the European Risk Management Council.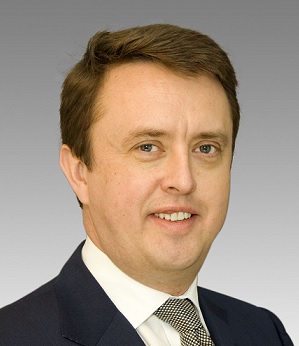 Jeremy Arnold, Chief Risk Officer, NatWest Markets
Jeremy has 25 years' experience, both as a trader and risk manager. Having started his career at BZW as an equity derivative trader, he moved into market risk management, before returning to a trading role in the late 90's. He then moved to Commerzbank in 1998 back into a market risk role, progressing to the Global Head of Market Risk in 2001. Since then, he held a variety of market risk roles in both UBS and Investec, before joining Nomura as EMEA Head of Market Risk in 2011. He was appointed Chief Risk Officer, EMEA in Nomura in July 2015. In 2018, he became a Chief Risk Officer of NatWest Markets.
Jeremy holds a Masters in Economics from Cambridge University.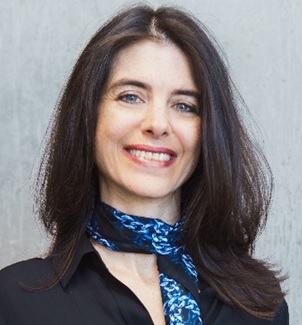 Terri Duhon, Chair of the Board, EMEA Morgan Stanley Investment Management and Non-Executive Director and Chair of Risk Committee, Morgan Stanley International
Terri Duhon is the Chair of the Board of Morgan Stanley Investment Management for the EMEA business.  She is also on the Board member and Chair of Risk Committee for Morgan Stanley International, on the Board member and Chair of Risk Committee for Rathbone Brothers plc, an Associate Fellow at The Said Business School at Oxford University, on the MIT Corporation Visiting Committee and a motivational speaker for Speakers for Schools.
After graduating from MIT in Math, Terri started her career at JPMorgan and spent 10 years working as a derivative trader.  In particular she was part of the team that developed the credit derivative market globally as documented in Fool's Gold.  Later she became an entrepreneur and started a consulting business where she lead expert witness teams in unwinding some of the more complex products from the credit crisis.  She has been on the board of CHAPS Co, the board of Operation Smile and was a founding member of the Women's Leadership Group for the Prince's Trust.  She is the author of How the Trading Floor Really Works.
Gary Goldberg, Chief Data Officer, Mizuho Bank International and Data IQ Top 100 Data Leaders 2018
Gary Goldberg is the Chief Data Officer at Mizuho International, the European Securities business of the Mizuho Financial Group, where he has broad responsibility for creating and implementing the data strategy focused on using data to enhance revenue opportunities and innovation, find cost efficiencies and ensure regulatory compliance.
Gary has over 24 years' experience in financial services having led major data-led change programs and innovative business data architectures. Gary started his career in the Front Office and moved to IT where data was a regular part of his solutions. His career includes senior roles at LCH Clearnet, Credit Suisse, Bluecrest Capital, Capco and the Royal Bank of Scotland. In 2014, Gary joined Mizuho as Head of Risk IT moving to his current role as Chief Data Officer in January 2015. Since then he has built the data organisation from the ground up and led a cultural transformation of the organisation as to how data is managed. Gary was named one of DataIQ's top 100 most influential people in data driven businesses in 2018. Gary established the European Banking and Regulator Data Forum for banking and regulatory CDOs to work towards common regulatory reporting standards.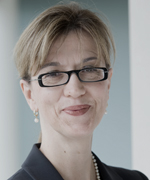 Diane Cote, Group Chief Risk Officer, London Stock Exchange
Diane Côté is the Chief Risk Officer and Executive Team member of the London Stock Exchange Group (LSEG). Diane was previously Aviva Plc's Chief Finance Operations Officer, Standard life's Group Risk Managing Director and Group Head of Audit. Prior to this, Diane held the position of Aviva's Chief Audit Officer. Diane also has many years' experience holding senior positions within Standard Life Assurance both in the UK and in Canada; she has worked for Prudential Assurance and for Ernst & Young.  Diane is a CA-CPA.
In addition, she is a Non-Executive Director of the Board of Societe Generale and a member of their Audit Committee. Diane is the Executive Sponsor and Co-Chair of the LSEG Women's network.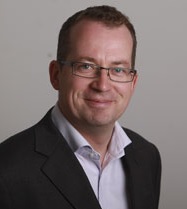 Patrick Jenkins, Financial Editor and Assistant Editor, the Financial Times
Patrick Jenkins has been Financial Editor and Assistant Editor at the Financial Times since January 2014. In this role, Mr Jenkins shapes the FT's overall financial coverage, with a focus on financial services and investment. He works closely with the editors of Markets, Lex, FT Money, FTfm and the financial services team. Mr Jenkins contributes to leader writing and comment, while continuing to write for the Inside Finance column. Previously, Mr Jenkins was Banking Editor since 2009, leading the 10-strong global financial services reporting team. Prior to this post he was Companies Editor and Assistant Editor, and before that he was the Editor of international company news. Mr Jenkins joined the FT Group in 1996 as Editor of the newsletter FT world insurance report, before becoming UK companies reporter in 2000. Prior to taking up the post as International Company News Editor, Mr Jenkins spent four years in Germany as Frankfurt Correspondent for the FT.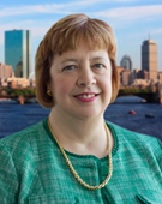 Barbara Diette, Senior Vice President, Chief Risk Officer EMEA, State Street
Barbara Diette is the Chief Risk Officer for EMEA within the Enterprise Risk Management function of State Street. She is responsible for developing, directing and managing the overall risk management program in Europe and the UK, overseeing approximately 150 employees in 8 countries.  Prior to this role, she has held a variety of business-aligned risk manager roles for the Global Services, Global Delivery and Global Markets businesses in the US, and was the Global head of Operational and Technology Risk prior to moving to London in 2017.
Prior to joining State Street, Barbara held a variety of executive leadership roles within the U.S. division of the Royal Bank of Scotland (Citizens Financial Group), including the Director of Corporate Risk Management and General Auditor.
Barbara holds a Masters degree in Business Administration from Suffolk University (Boston, Massachusetts) and a Bachelor of Arts degree in Economics from the University of Vermont.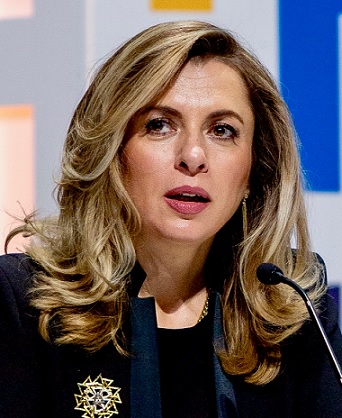 Clara Durodié, Chair of Cognitive Finance Group, a member of EU Artificial Intelligence Alliance
Clara Durodié is a technology strategist specializing in applied artificial intelligence (AI) in financial services, with a focus on AI Ethics and strategic AI adoption for business profitability. She is internationally recognized for her expertise, advising Boards of leading financial institutions, think-tanks, governments, and academia.  She also mentors AI startups on funding and growth strategy.
She is consistently named on numerous global lists of leading women in fintech and is the Chair of the Non-Executive Directors Board's special committee on Best Practice for AI Adoption (UK) and a member of IEEE Global Initiative on Ethics of Autonomous and Intelligent Systems (USA).  Clara has advised the World Economic Forum's 4th Industrial Revolution Centre in San Francisco (US) on AI Board leadership requirements, the All Parliamentary Party Group for Artificial Intelligence (UK) and the Ministry of Internal Affairs and Communications' special commission on Artificial Intelligence (Japan). In June 2018, Clara was also appointed as a member of the European Union Artificial Intelligence Alliance, an EU governmental body.
Clara started scoping the research for her PhD which sits at the intersection of neuroscience, artificial intelligence and asset management. Her focus is on how episodic memory informs how people save and invest. In her corporate life, Clara served in leadership roles in European asset and wealth management in the UK, Switzerland, and Luxembourg. Clara is a member of the Chartered Institute for Securities and Investment (UK), has a Certificate in Investment Management (UK) and holds a Master's degree from the University of Oxford.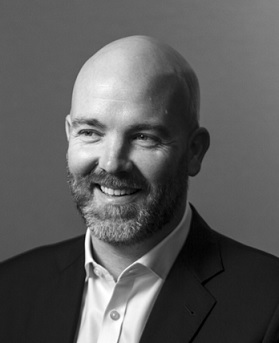 Tim Neill, Chief Risk Officer, Vocalink Mastercard
Tim Neill is the Chief Risk Officer for Vocalink Mastercard based in London. Vocalink designs, builds and operates industry-leading bank account-based payment systems.
Operating for over 50 years in the UK, Vocalink provides services such as BACS, LINK, Faster Payments and more recently ICS. In 2017 BACS saw over £4.9 Trillion processed, over £1 Trillion in Faster Payments processed, and over £129 Billion withdrawn from ATMs on LINK.
Prior to Vocalink Mastercard, Tim worked in senior risk & operations roles at the London Stock Exchange Group, Standard Chartered Bank, Deutsche Bank, Barclays and Goldman Sachs, spending time in the UK, Middle East and Asia.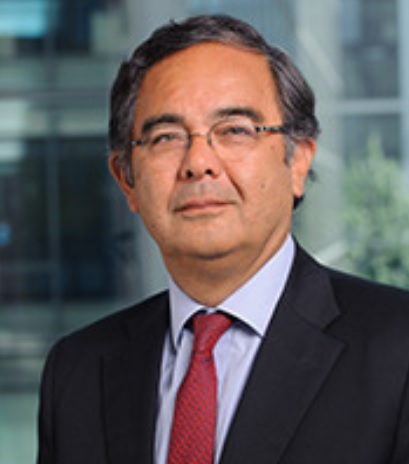 Josué Tanaka, Managing Director, Energy Efficiency and Climate Change, Operational Strategy and Planning, EBRD
Josué Tanaka is Managing Director, Energy Efficiency and Climate Change, Operational Strategy and Planning at European Bank for Reconstruction and Development. Since 2006 Josué Tanaka has been leading the EBRD activities to scale up climate financing in central and Eastern Europe and in southern and eastern Mediterranean countries.  Cumulative EBRD climate financing at end 2017 reached €26.2 billion in over 110,000 projects and subprojects for a total value of over €148 billion of which two thirds in the private sector.  This includes a specific focus on the financing of cities infrastructure and services with cumulative EBRD investments of €7.3 billion in over 430 projects in over 200 cities.  Prior to EBRD, Josué Tanaka was at the World Bank being Special Assistant to the President and working in different posts on strategic planning, tropical forest conservation and environmental financing matters.
Josué Tanaka graduated from Princeton University with a Bachelor of Science in Engineering and holds a Master of Science and Ph.D. from the Massachusetts Institute of Technology.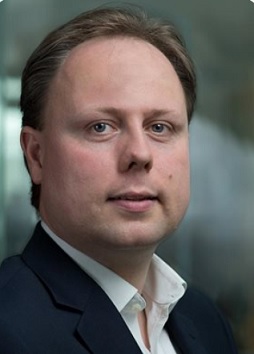 Daniel Mikkelsen, Senior Partner, McKinsey & Company
Daniel Mikkelsen is Senior Partner at McKinsey & Company's London office. He leads the EMEA Risk Advanced Analytics Practice and is a leader in the EMEA Operational Risk, Compliance and Control Service Line. Daniel primarily advises major financial institutions and has worked with more than half of the world's top 50 banks, as well as many insurers, asset managers, and hedge funds. His main areas of focus are analytics, digital, risk, compliance, finance, and audit. Daniel has also worked on a range of strategy topics in retail, corporate, and institutional banking. In addition, Daniel has recently worked on Brexit, productivity, trade and other economic-policy issues.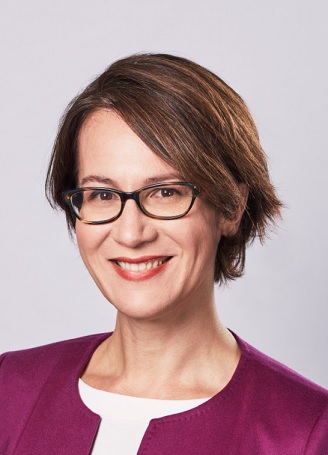 Silvia Pavoni, Economics Editor, The Banker magazine
Silvia Pavoni is the economics editor of The Banker, a monthly publication part of the Financial Times group, for which she has written on international trade agreements, sovereign debt crises, climate change and risk management. She oversees the magazine's Americas coverage, its research on international financial centres and video content for thebanker.com. Since joining the Financial Times in 2005, she has been on assignment to over two dozen countries, reporting with both written and filmed pieces. Previously, Silvia was in charge of Centaur Media's specialist database on public private partnerships, which was tasked with providing data to the UK Government. Silvia is Italian mother-tongue and is fluent in Spanish. She holds a BSc in Economics and Finance from Ca' Foscari University of Venice and is an adviser to Sao Paulo-based not-for-profit organisation WILL, Women in Leadership in Latin America.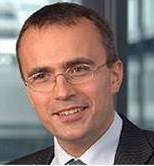 Dr Zbigniew Kominek, Director of Risk Policy & Analytics , EBRD
Dr Zbigniew Kominek is the Director, Risk Policy & Analytics at the European Bank for Reconstruction and Development (EBRD) in London. His responsibilities span quantitative modelling of market, credit and liquidity risks, quantitative inputs into capital measurement and stress testing, model validation, risk data analysis and reporting, as well as risk policy framework. Before taking up his current role, he worked at the EBRD's Office of the Chief Economist and as a Senior Risk Officer focussing on credit risk sanctioning in the development banking portfolio.
Zbigniew holds a PhD in Economics from the University of Leicester (UK), Master Degrees in Finance and Quantitative Analysis from the Warsaw School of Economics (Poland) and an MBA from the Booth School of Business at the University of Chicago (USA). Prior to joining EBRD, he worked as an economic consultant on regulation of network utilities and competition issues in the UK.
Adam Farkas, Executive Director, European Banking Authority
Adam Farkas is the first Executive Director of the European Banking Authority, a position he has held since 2011. Previously, he was the Chairman of the Hungarian Financial Supervisory Authority in 2009-2010. Prior to joining the regulatory and supervisory community, he held senior positions in the banking sector including three years as the Co-CEO of Intesa Group's subsidiary in Budapest, and another three years at the helm of Allianz Bank, setting up a retail banking operation for the market leading insurance company in Hungary. Before that he spent four years as a central banker as a Managing Director and Member of the Board of the National Bank of Hungary with responsibility for reserve management and market operations. He started his career as an assistant professor in Finance at Corvinus University, Budapest and was a visiting fellow at London Business School and also at Erasmus University. He holds a doctorate in Finance from Corvinus University, and an M.Sc. in Computer Based Simulation and Modelling from Sunderland University (UK).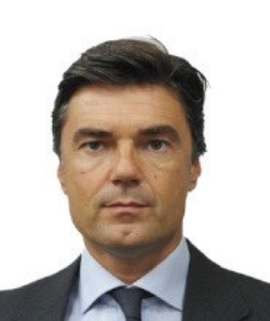 Alessandro Vecci, Senior Partner, Genpact
Alessandro Vecci is a Senior Partner of Genpact based in London. He leads the Financial Services Risk practice in Europe. With an extensive knowledge of the financial services industry, he has a wealth of experience in risk, regulation and capital management frameworks, methodologies and processes. A former Chief Risk Officer and Big 4 risk consultant, his working life spans across several countries, mainly UK, Switzerland and Italy.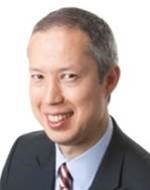 Erkin Nosinov, Director, Enterprise and Financial Risk Lead, BCS Consulting
Erkin has been with BCS Consulting for nearly 10 years. He is a member of the Executive Management Team and is currently leading the Enterprise Risk, Financial Risk and Finance areas, focusing on helping leading Financial Services organisations address critical issues such as digital innovation, capital efficiency and risk-adjusted returns, stress testing, liquidity risk, Basel III/IV, IFRS9, data management, process efficiency and automation. Over his 25-year career in management consulting he has worked across Europe and US at clients such as HSBC, Morgan Stanley, Deutsche Bank, RBS, Willis and the Hartford. Erkin holds a Masters in Business Administration from London Business School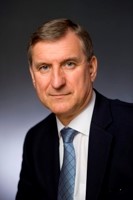 Denis Hall, Chairman of the Supervisory Board, Hyundai Capital Bank Europe
Denis Hall is currently the non-executive Chairman of the supervisory board of Hyundai Capital Bank Europe and holds non-executive roles on the boards and Risk and audit committees of Cembra Money Bank in Switzerland and Moneta bank in Czech Republic. He is on the board and is the chair of the board Risk Committee at the Skipton Building Society. He is a domain expert in risk management; he has held senior Chief Risk Officer Positions in Citibank, Deutsche Bank and GE Capital. Following this successful and fulfilling global career in Retail Banking spanning more than 40 years across 46 countries, he has now moved to a plural career.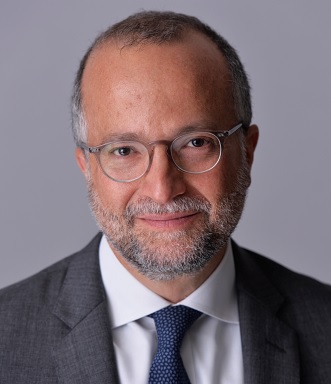 Charles Hecker, Senior Partner, Global Risk Analysis, Control Risks
Charles Hecker is Senior Partner, Global Risk Analysis at Control Risks. Charles is responsible for shaping Control Risks' thought leadership on geopolitics, global security, political risk and their impact on international business. Charles oversees global political risk output and has lead responsibility for the company's annual flagship publication, RiskMap. Charles is additionally on the steering committee of Control Risks' joint venture with Oxford Economics, a world leader in macroeconomic forecasting.
Prior to joining Control Risks, Charles was a reporter for The Moscow Times, an English-language daily newspaper in Russia. Charles also worked as a reporter for The Miami Herald in Florida, where he was a finalist for the Pulitzer Prize, US journalism's highest award.  Charles has an honours BA in Russian and Soviet Studies from the University of Pennsylvania. He also has an MA in Soviet Studies from the Russian Research Center at Harvard University. He speaks fluent Russian and is proficient in French and Spanish.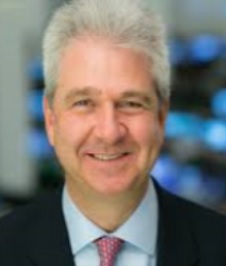 Albert Maasland, Group Chief Executive Officer, Crown Agents Bank and Crown Agents Investment Management
Albert Maasland was appointed Group CEO of Crown Agents Bank and Crown Agents Investment Management in February 2017. Albert started his career in banking at Chase Manhattan Bank – later JP Morgan. During his 11-year career there, he led the transformation and growth of a range of highly successful and profitable business units. Subsequently, Albert served as Global Head of Business Development at HSBC Markets, before he moved to Deutsche Bank to lead the transformation of both its European and global FX business. After leaving Deutsche Bank, Albert co-founded and directed an eclectic mix of entrepreneurial ventures before he returned to banking to establish the global e-commerce business at Standard Chartered Bank. He moved to Saxo Bank to fulfil several roles that included CEO of Saxo Bank UK and Chairman of Saxo Capital Markets UK. He became CEO of Knight Capital Europe in 2012 and subsequently KCG Europe and serves on the Board of EASDAQ NV. Albert has a keen interest in the fintech sector; and acts as a trusted advisor to a few fintech firms.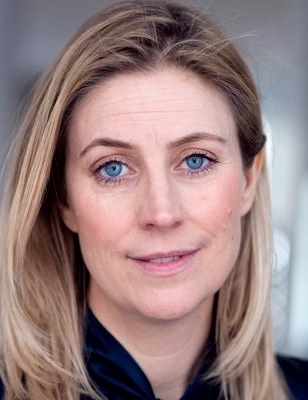 Åse Bergstedt, Chief Sustainability Officer, Inter Fund Management
Åse Bergstedt is Chief Sustainability Officer of Inter Fund Management. Åse has extensive experience in the area as Chief Sustainability Officer in multinational companies within Corporate Banking, Asset Management and Telecom such as Nordea Bank, Tele2 and Millicom.
Working closely with Board of Directors and Executive Management to integrate Sustainability into core business strategy and risk framework. She has on the ground experience of supply chain management and impact investing in over 35 countries in Africa, Latin America, Asia and Europe.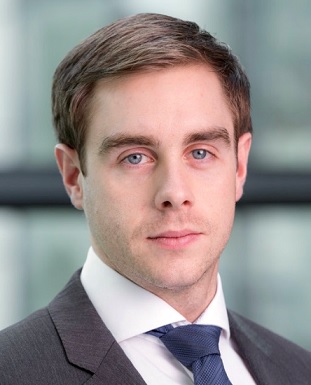 Stephen Morris, European Banking Correspondent, Financial Times
Stephen Morris is the Financial Times' European banking correspondent. He joined the FT in August 2018 after eight years in London with Bloomberg News, where he covered UK banks and capital markets. Prior to that, he wrote about politics for the Independent. Stephen was born in Guernsey and studied at Durham and Cambridge universities, where he read history and played football.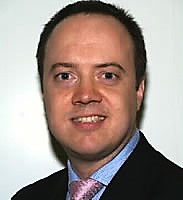 Jeremy Larsson, UK General Manager, CurrencyFair.com
Jeremy Larsson is UK General Manager and Director of Strategic Partnerships globally for CurrencyFair.com, the world's first P2P currency exchange platform, where he is taking the opening arising from PSD2 to create the leading Open API and white label international money transfer proposition and so create a scale B2B2C business. Jeremy has a reputation as one of the UK's foremost creators and developers of large scale retail financial services businesses for leading consumer brands, having founded Telegraph Financial Services and co-founded John Lewis Finance and SunLife.
Jeremy has recently been honoured as a Leadership Fellow of St. George's House, Windsor Castle, has an MBA with distinction from London Business School and is an Advisory Board Member / NED of four companies including two FinTechs.