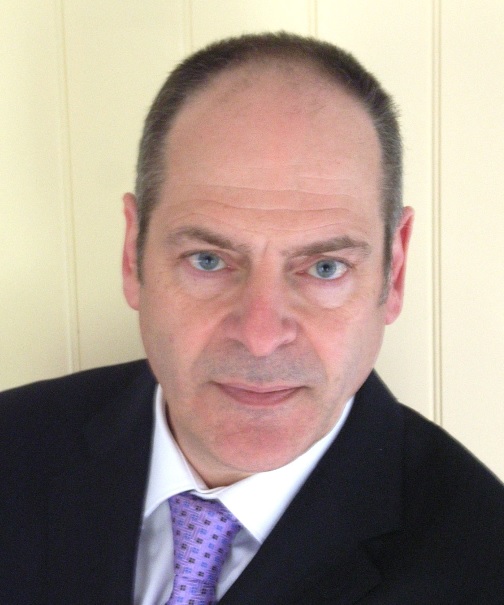 MEETING HOST: Michael Imeson, Senior Content Editor, Financial Times Live, and Contributing Editor, The Banker
Michael Imeson is a Senior Content Editor at Financial Times Live, the FT's conference division, where he organises and chairs conferences on various issues, and a Contributing Editor of The Banker magazine, which is part of the FT. He also owns Financial & Business Publications, an editorial services agency providing services to a range of organisations. Before setting up the agency he was a news reporter for The Times and Sunday Times in London. He is a Chartered Member of the Chartered Institute for Securities and Investment (Chartered MCSI); a Member of the Institute of Internal Communication (MIIC); an Associate of the Institute of Directors; an Alumni Mentor for the London School of Economics. He has written and edited several books including Dangers in E-Banking, The Future of the Building Society Movement, and Finance for Growth.
He studied at the London School of Economics for an MPhil in Government and at the University of Bradford for a BSc in History and Literature.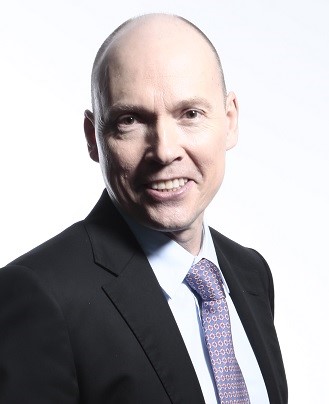 MEETING CHAIR: Dr Evgueni Ivantsov, Chairman, European Risk Management Council
Dr Evgueni Ivantsov is Chairman of the European Risk Management Council and author of Heads or Tails: Financial Disaster, Risk Management and Survival Strategy in the World of Extreme Risk. He is a member of the Advisory Group on Global Risks of the World Economic Forum.
Evgueni has a more than 20-year career in the banking sector working in global and large banks. His most recent role in banking was Head of Portfolio Management & Strategy at Lloyds Banking Group. Prior to this role, he worked at HSBC as a Head of Global Analytics and a Head of Portfolio Risk. Evgueni also worked in senior risk management roles at ING Group and Banque Bruxelles Lambert. In his risk management career, he was responsible for areas like stress testing, risk appetite, capital management, portfolio risk optimisation and risk modelling and analytics.
Dr Ivantsov is also a visiting Professor of Cass Business School (City University, London) and before was a visiting Professor of International Economics at the Boston University and a visiting Professor of Money, Banking and Credit at the United Business Institutes in Brussels.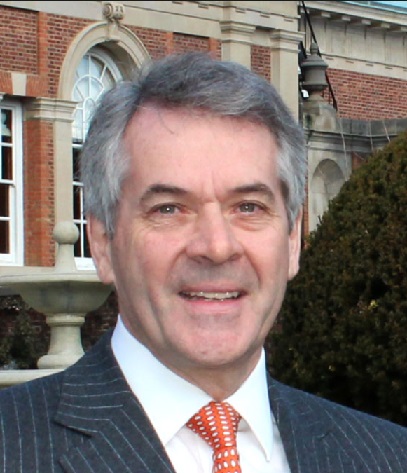 Sir Peter Westmacott, GCMG LVO, a senior British diplomat and a former UK Ambassador to the United States, France and Turkey
Sir Peter Westmacott, GCMG LVO, is a senior British diplomat and a former British Ambassador to the United States from 2012-16. Prior to his position in the United States, Sir Peter served as Ambassador to France from 2007-12, and Ambassador to Turkey from 2002-06 where, in 2003, he dealt with a suicide bomb attack directed at the British Consulate in Istanbul, killing 15 people; thereafter he was closely involved in negotiations attempting to bring Turkey into the EU.
Sir Peter's 40-year career in the British Diplomatic Service also included four years in Iran (before the Revolution) and an interim deployment to the European Commission in Brussels. Previously, he was the Foreign and Commonwealth Office's Director for the Americas from 1997-2000, before taking a seat on the board as Deputy Under Secretary. From 1990-93, he was Deputy Private Secretary to His Royal Highness The Prince of Wales. He is currently a Fellow at IOP and Senior Fellow at the Belfer Center at the Kennedy School at Harvard University.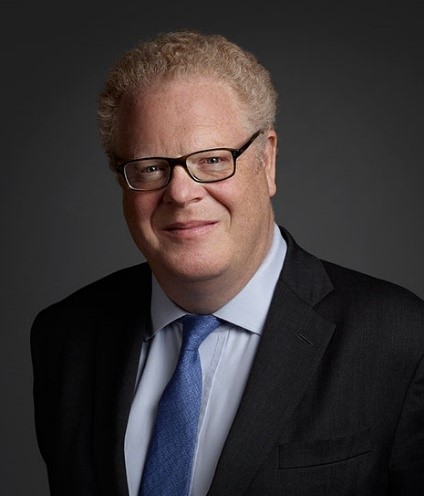 Michael Cole-Fontayn, Independent Chairman of Association of Financial Markets in Europe and former Chairman of EMEA, BNY Mellon
Michael Cole-Fontayn is the Independent Chairman of Association of Financial Markets in Europe (AFME). Until December 2017, he was the Chairman of EMEA of BNY Mellon and a Member of the Corporate Executive and Operating Committees.
As Chairman of EMEA, Michael was responsible for governance culture and leads regional strategy development, execution and the delivery of enterprise initiatives in the region. BNY Mellon is an investments company focused on investment management and investment services. BNY Mellon employs more than 9,500 people in EMEA.
Michael has been with the Bank since 1984 starting as a Credit and Risk analyst. Michael worked on and took responsibility for a variety of special industry banking groups between 1986 and 1992. Michael joined the Depositary Receipts Division in 1992 Michael has previously served as CEO of Depositary Receipts and ran The Bank of New York Mellon's Issuer Services Group in Hong Kong for seven years from 1993 – 2000.
He is a member of the Advisory Boards of TheCityUK and an Advisory Board Member of British American Business and OMFIF. He attends the All Party Parliamentary Corporate Governance Group. He is a Director of The Financial Markets Standards Board (FMSB).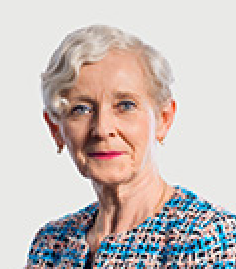 Carol Sergeant CBE, Deputy Chairman of Danske Bank, and a non-executive Board Director and Chairman of the Risk Committee of TP ICAP and BNY Mellon Bank SA/NV
Carol Sergeant has held senior positions in the Bank of England, Managing Director on the Board of the UK Financial Services Authority, Chief Risk Officer of Lloyds Banking Group and positions on the boards of several charities, educational bodies and companies. She is currently Deputy Chairman of Danske Bank A/S (Copenhagen), and a non-executive and chairman of the Risk Committee at both TP ICAP, the world's largest inter dealer broker (London) and BNY Mellon Bank SA/NV (Brussels).
She is Chairman of the British Standard Institute's Standards Strategy and Policy Committee and was previously a non-executive director at Martin Currie (asset management) and Secure Trust Bank.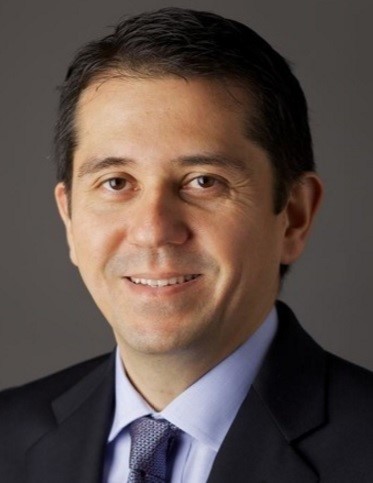 Dr Lee Howell, Member of the Managing Board, World Economic Forum
Dr William (Lee) Howell has been a Member of the Managing Board at the World Economic Forum in Geneva, Switzerland since 2011. As Head of Global Programming, Lee is responsible for the design and development of the Forum's flagship Annual Meeting in Davos, Switzerland; Annual Meeting of New Champions in China ("Summer Davos"); and Annual Meeting of the Global Future Councils in the United Arab Emirates. He also oversees the Forum's collaboration with science and security organizations.  He was Editor-in-chief of the Global Risks Report (2012 & 2013 editions) and served previously as Senior Director for Asia (2004-2009) and was responsible for business and government engagement in ASEAN, China, India, Japan, Korea and Pakistan. Lee returned to the Forum in 2004 after serving as Senior Advisor to the Assistant Administrator of the United States Agency for International Development (USAID). Dr Howell is also affiliated with the International Centre for Corporate Governance at the University of St. Gallen (Switzerland) where he completed doctoral dissertation on the topic of uncontrollable risks and the role of the board of directors.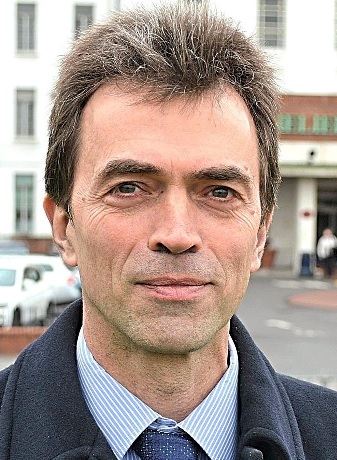 Rt. Hon Tom Brake, MP British Parliament, Liberal Democrat Spokesman for Brexit and International Trade and Shadow First Secretary of State
Rt Hon Tom Brake is a British Liberal Democrat politician and Liberal Democrat Spokesman for Exiting the European Union and International Trade and Shadow First Secretary of State. He has been the Member of Parliament (MP) for Carshalton and Wallington in London since 1997. After the 1997 election, Tom became a spokesman on the Environment, Transport and the Regions. Following the 2001 General Election, he was appointed a spokesman on Transport, Local Government and the Regions and in 2005 he became the Transport spokesman. In 2008 he was also appointed as a Home Affairs spokesperson. In June 2010 Tom was named Co-Chair of the new Liberal Democrat Backbench Committee on Home Affairs, Justice and Equalities.
On 4 September 2012 he was appointed Deputy Leader of the House of Commons. Between 2014 and 2015, Brake was an Assistant Whip for HM's Treasury. In January 2015, Brake was appointed to the Liberal Democrat General Election Cabinet as the party's Leader of the House of Commons and London spokesperson. In July 2015, Brake was named as foreign affairs spokesperson and party chief whip. In June 2017 he was appointed Liberal Democrat Spokesman for Exiting the European Union and International Trade and Shadow First Secretary of State.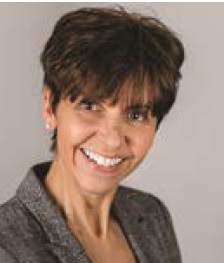 Clare Davies, Chief Risk Officer EMEA, Bank of New York Mellon
Clare Davies joined BNY Mellon as Chief Risk Officer for EMEA in September 2017. Her remit includes oversight and direction of risk management and governance activities across the EMEA region.
Clare's experience spans various risk disciplines across the global financial services industry. Most recently, Clare spent three years at GE Capital as Head of Enterprise Risk Management, Operational Risk and Model Risk Management. Prior experience includes seven years at Deutsche Bank in senior leadership positions in Cross Risk Management, Portfolio and Risk Optimisation, Chief Risk Officer for Deutsche Asset Management, and Head of Hedge Fund Credit Risk Management for Europe and Asia. This was preceded by fifteen years at Goldman Sachs in their Credit Risk Department where she most recently had responsibility for the European Hedge Fund and Alternatives portfolio and Private and Institutional Wealth Management.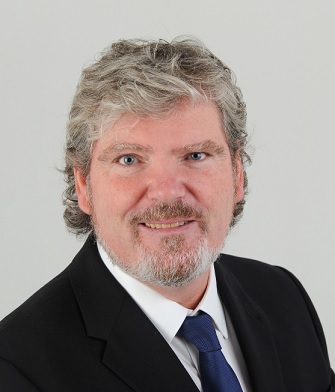 Kevin O'Rourke, Managing Director & Chief Risk Officer EMEA, Mizuho Bank
Kevin O'Rourke is Managing Director and Chief Risk Officer of Mizuho Bank (Europe) and a Supervisory Board member of Mizuho Bank Europe based in Amsterdam. He is based in London and his responsibilities cover all aspects of risk oversight including market, credit, liquidity and operational risks. Although focussing on the EMEA region, he has a truly global view on risk management and risk regulation given that he works for a global systemically important financial institution (G-SIFI). Mr. O'Rourke has worked in the industry for over 25 years and has gained experience through a variety of roles, but his primary focus and discipline for the past 20 years has been in the area of risk management.
He is a member of the PRMIA London Advisory Committee and a regular contributor and Advisory Board Member of the European Risk Management Council.

Barbara Diette, Chief Risk Officer EMEA, State Street Bank and Trust Company
Barbara Diette is Chief Risk Officer EMEA at State Street Bank and Trust Company.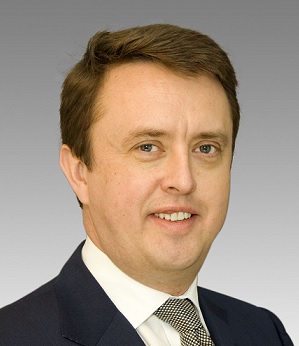 Jeremy Arnold, Chief Risk Officer, NatWest Markets
Jeremy has 25 years' experience, both as a trader and risk manager. Having started his career at BZW as an equity derivative trader, he moved into market risk management, before returning to a trading role in the late 90's. He then moved to Commerzbank in 1998 back into a market risk role, progressing to the Global Head of Market Risk in 2001. Since then, he held a variety of market risk roles in both UBS and Investec, before joining Nomura as EMEA Head of Market Risk in 2011. He was appointed Chief Risk Officer, EMEA in Nomura in July 2015. In 2018, he became a Chief Risk Officer of NatWest Markets.
Jeremy holds a Masters in Economics from Cambridge University.
Gary Goldberg, Chief Data Officer, Mizuho Bank International and Data IQ Top 100 Data Leaders 2018
Gary Goldberg is the Chief Data Officer at Mizuho International, the European Securities business of the Mizuho Financial Group, where he has broad responsibility for creating and implementing our the data strategy focused on using data to enhance revenue opportunities and innovation, find cost efficiencies and ensure regulatory compliance.
Gary has over 24 years' experience in financial services having led major data-led change programs and innovative business data architectures. Gary started his career in the Front Office and moved to IT where data was a regular part of his solutions. His career includes senior roles at LCH Clearnet, Credit Suisse, Bluecrest Capital, Capco and the Royal Bank of Scotland. In 2014, Gary joined Mizuho as Head of Risk IT moving to his current role as Chief Data Officer in January 2015. Since then he has built the data organisation from the ground up and led a cultural transformation of the organisation as to how data is managed. Gary was named one of DataIQ's top 100 most influential people in data driven businesses in 2018. Gary established the European Banking and Regulator Data Forum for banking and regulatory CDOs to work towards common regulatory reporting standards.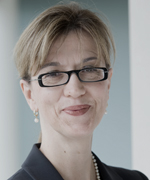 Diane Cote, Group Chief Risk Officer, London Stock Exchange
Diane Côté is the Chief Risk Officer and Executive Team member of the London Stock Exchange Group (LSEG). Diane was previously Aviva Plc's Chief Finance Operations Officer, Standard life's Group Risk Managing Director and Group Head of Audit. Prior to this, Diane held the position of Aviva's Chief Audit Officer. Diane also has many years' experience holding senior positions within Standard Life Assurance both in the UK and in Canada; she has worked for Prudential Assurance and for Ernst & Young.  Diane is a CA-CPA.
In addition, she is a Non-Executive Director at Novae Syndicates Limited and chairs their Risk and Audit Committee. Diane is the Executive Sponsor and Co-Chair of the LSEG Women's network.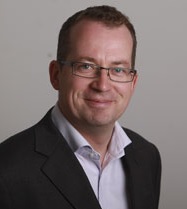 Patrick Jenkins, Financial Editor and Assistant Editor, the Financial Times
Patrick Jenkins has been Financial Editor and Assistant Editor at the Financial Times since January 2014. In this role, Mr Jenkins shapes the FT's overall financial coverage, with a focus on financial services and investment. He works closely with the editors of Markets, Lex, FT Money, FTfm and the financial services team. Mr Jenkins contributes to leader writing and comment, while continuing to write for the Inside Finance column. Previously, Mr Jenkins was Banking Editor since 2009, leading the 10-strong global financial services reporting team. Prior to this post he was Companies Editor and Assistant Editor, and before that he was the Editor of international company news. Mr Jenkins joined the FT Group in 1996 as Editor of the newsletter FT world insurance report, before becoming UK companies reporter in 2000. Prior to taking up the post as International Company News Editor, Mr Jenkins spent four years in Germany as Frankfurt Correspondent for the FT.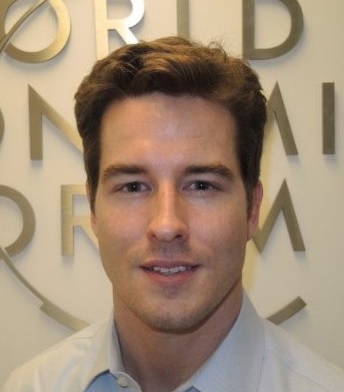 Matthew Blake, Head of Financial and Monetary System Initiative, Member of the Executive Committee, World Economic Forum
Matthew Blake heads the World Economic Forum initiative on the Future of Financial and Monetary Systems. The initiative is focused on: regulatory, human capital and competitive forces reshaping the global financial system; existing and emergent risks. Previously, Matthew oversaw WEF Banking and Capital Markets Industry team.
Prior to joining the WEF, Matthew was an analyst concentrating on systemically important banks at the Federal Reserve Bank of New York, and an investment consultant at Oppenheimer & Co. Matthew currently serves as Deputy Mayor of the Incorporated Village of Ocean Beach, Suffolk County, New York. Matthew holds a Master in Public Administration from Harvard University, John F. Kennedy School of Government, and a bachelor of arts in international studies from Boston College. He has also attended Universite Robert Schuman, Institut D'Etudes Politiques (IEP) in Strasbourg, France. He is a Certified Investment Management Analyst from the Wharton School of Business in conjunction with the IMCA.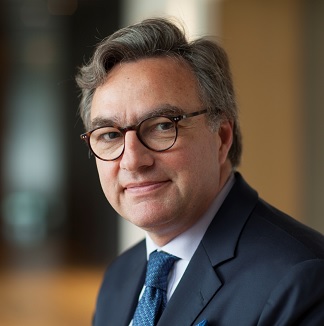 Jacques Beyssade, Deputy Chief Executive Officer and Group Chief Risk Officer, BPCE
Jacques Beyssade, 54, graduated from HEC. He began his career with Crédit Lyonnais as a financial analyst in London before holding various positions in the same bank in Paris and New York. He was then appointed manager of the bank's Champs Elysées business center and subsequently Country Manager for Korea. During Crédit Lyonnais' acquisition by Crédit Agricole, which gave birth to CACIB, he was in charge of debt markets in New York before being promoted to Head of Capital Markets for the Asia-Pacific region at the end of 2005. At the end of 2008, he joined Natixis with the task of identifying and organizing the assets to be run off by the bank, before being appointed Chief Risk Officer in 2009.
In May 2015, he has been appointed Chief Risk Officer and a member of the Executive Committee for Groupe BPCE. On February 15, 2016 he joined Groupe BPCE's General Management Committee as Deputy Chief Executive Officer, in charge of Risk, Compliance and Permanent Control.
David Coleman, Managing Director, Risk Management, EBRD
David Coleman joined EBRD as Managing Director, Risk Management in January 2014, when he assumed responsibility for Credit Risk, Market Risk and Operational Risk Management. He has a mandate for investing and upgrading the second line of defence in response to the evolving best practices and the challenges in the Bank's operating environment.
David has a banking career stretching over 35 years in retail, wholesale and investment banking at Deutsche Bank, Bankers Trust and beginning with NatWest. More recently, from September 2008 he was appointed as the Chief Risk Officer of the Investment Banking arm of RBS, with responsibility for rebuilding the Risk Management and Compliance functions of the Division until the decision to exit from those businesses in 2013.  He is co-author of the risk management examination text for the global professional body PRMIA.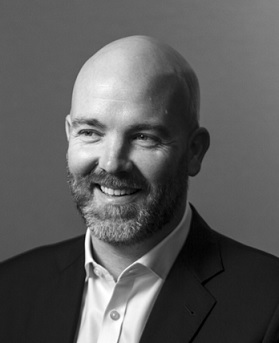 Tim Neill, Chief Risk Officer, Vocalink Mastercard
Tim Neill is the Chief Risk Officer for Vocalink Mastercard based in London. Vocalink designs, builds and operates industry-leading bank account-based payment systems.
Operating for over 50 years in the UK, Vocalink provides services such as BACS, LINK, Faster Payments and more recently ICS. In 2017 BACS saw over £4.9 Trillion processed, over £1 Trillion in Faster Payments processed, and over £129 Billion withdrawn from ATMs on LINK.
Prior to Vocalink Mastercard, Tim worked in senior risk & operations roles at the London Stock Exchange Group, Standard Chartered Bank, Deutsche Bank, Barclays and Goldman Sachs, spending time in the UK, Middle East and Asia.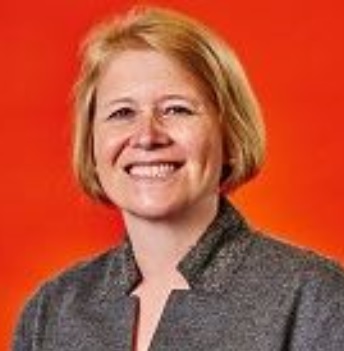 Lisa Nowell, Chief Risk Officer, Masthaven Bank
Lisa Nowell is the Chief Risk Officer of Masthaven Bank. She has spent the last 25 years in the banking sector, developing her specialism in risk management, compliance, corporate governance and internal audit. Her global portfolio boasts a diverse range and size of organisations, including Nationwide Building Society, Royal Bank of Scotland and Barclays.
Lisa is also a well-respected external speaker on the topics of operational risk, internal audit, corporate governance and risk culture.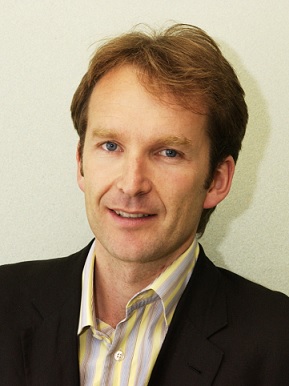 Jason Cowley, Editor-in-Chief, The New Statesman magazine
Jason Cowley is a magazine editor, journalist and writer. He is Editor-in-chief of the New Statesman. Before this, he was editor of the literary magazine Granta, a senior editor on the Observer and a staff writer on the Times. A book of his political and cultural essays, Reaching for Utopia: Making Sense of an Age of Upheaval, will be published in September 2018.